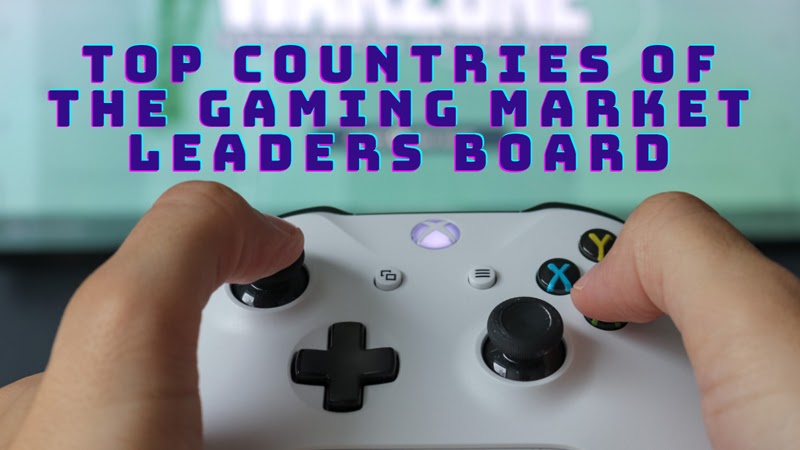 The global gaming market was valued at 162 billion USD in 2020, while it is expected to reach 295 billion in the next five years due to advancements in gaming technologies. The game software developers are always making sure to bring a new gaming experience to players, and it does so by constantly launching and enhancing program codes for pc and console platforms like PlayStation and Xbox.
Thanks to the cloud gaming platform, the whole gaming market can advance rapidly. The cloud server stores all the game data and does all the computation work, and so proposes a threat to the standard gaming market model. However, many developers liked what the platform has to offer, so the major ones like Sega, Ubisoft, Epic Games, and Atari have established partnerships with the companies that provide cloud gaming services such as Onlive.
The Esports platform is another thing that drives the gaming market since it organizes the largest gaming tournaments in the world and is responsible for publishing League of Legends and DotA2 games, which showed enormous success. Even though the American gaming market surpassed South Korea in generating greater Esports revenue, South Korea is the one responsible for organizing the largest Esports gaming tournaments, which drive their market.
The one thing that had nothing to do with the gaming experience but was a major factor for the gaming industry's growth is a COVID-19 outbreak that resulted in a global lockdown. This situation prevented people from participating in outdoor activities, which made many people want to stay home and play video games.
Top 10 Countries of the Gaming Market Leaders Board
China with 40,854 million USD in revenue

United States with 36.921 million USD in revenue

Japan with 18.683 million USD in revenue

South Korea with 6.565 million USD in revenue

Germany with 5.965 million USD in revenue

United Kingdom with 5.511 million USD in revenue

France with 3.987 million USD in revenue

Canada with 3.051 million USD in revenue

Italy with 2.661 million USD in revenue

Spain with 2.656 million USD in revenue
Gaming Market – Australia
Just like other gaming markets, the Australian one has prospered during the pandemic, but regardless of it, other factors that drive the market like the release of Xbox Series X, PlayStation 5, and series of fast GPUs and CPUs. The amazing thing about the Australian market is that even though it is not among the top countries on the leaders' board, it shows the highest spending on video games per person. The total revenue reached 3.4 billion USD in 2020.
Unlike the previously described markets, mobile gaming is not among the biggest factors that drive this one since Australians love buying and playing video game consoles. Nevertheless, mobile gaming has generated at least 30% of the total revenue. We have yet to see how Project x Cloud and League of Legends: Wild Rift will contribute in that sense. It is also expected that the growth of the Australian gaming market will be somewhat slower than it is usually seen in similarly sized markets. This might be due to Australian politicians that see the gaming industry as trivial and inadequate for adult people, but it is up to the market players to chance such views and propose the benefits of such industry-like job creation opportunities.
The online gambling business in Australia brings a certain percent of the revenue to the gaming market since many players enjoy life, real betting, and gambling for fun. To provide such services, there are many online casinos that one can sign-up to and play for real money as well as indulge in live betting with people across the globe. Of course, for those that want to play for fun, there are free pokie games to play without download and registration requirements. Even though these free games generate no revenue, they do present a great marketing tool since players tend to switch to real-money gambling.
Gaming Market – China
The biggest players in the Chinese gaming market are Tencent Holdings Limited, NetEase, Inc., 37 Interactive Entertainment, Beijing Kunlun Technology Co. Ltd., and Perfect World Games. The Chinese gaming market revenue is expected to rise as well in upcoming years thanks to the new technologies and new international players that buy gaming company shares and promote professional gaming teams.
In recent years, Esports has reached great popularity in China as there are many professional gaming tournaments that people watch and participate in. The key market trends of the Chinese gaming market are oriented towards mobile games, 5G, and cloud gaming technologies. Mobile gaming shows a huge potential for the market's growth since a bigger percent of the gamers are switching to mobile platforms. It was calculated that 26% of the total revenue came from 30 major mobile game developers like Tencent, NetEase, Lilith Games, FunPlus, and Lingxi Games.
For people to have better access to such games, the mentioned companies make sure that the "lite" version of their games is released so one could try them out on the phone with lower processing power. Nevertheless, cloud gaming technology is the biggest reason for the success of the Chinese gaming market. For example, CloudUnion, which provides cloud gaming services, reported a base of 20 million subscribers. There is a greater number of investors and collaborations taking place, which fuels China's gaming market. Recently, the Chi Yu games and Kalydo have launched the Speed Kingdom, a 3D MMO racing online game, as a result of such collaboration. Thanks to Kalydo's cloud services, players don't have to engage in long download and installation processes that suit the market's growth.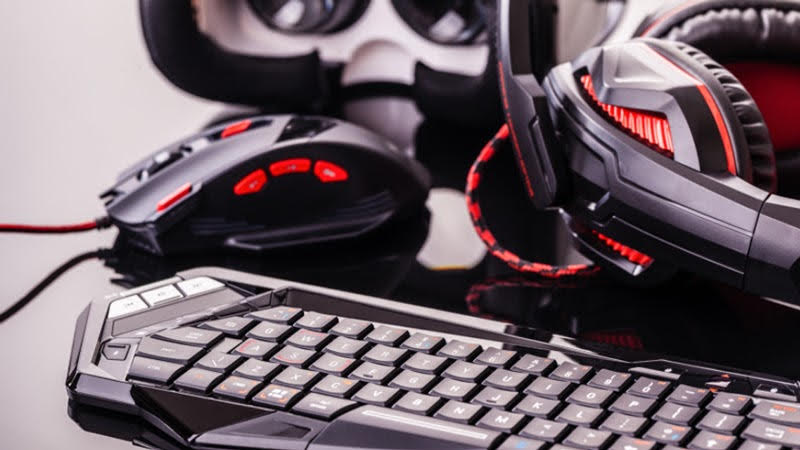 A law to restrict people under 18 is also a factor that influences the market. This law was recently passed to deal with gaming addictions in the non-adult population, but it only limits their spending, and so one can now only spend up to 57 USD per month on games.
Gaming Market – North America
Major players in the North American gaming market are Activision Blizzard Inc., Electronic Arts Inc., Take-Two Interactive Software Inc., Zynga Inc., and Microsoft Corporation. The North American gaming market is valued at 42 million USD in 2020 but is believed it will reach 83.73 million USD by 2026. The market focuses on new technologies like AR and VR to bring unique gaming experiences. Companies like Nintendo and Microsoft saw the potential in AR, and they are the ones leading the charge.
Due to the greater internet access, more and more adults spend more time surfing and playing games, which is another factor that drives this market. It is the leader in Esports revenues, which allows many start-up companies to flourish. For example, The Forge Arena game developed by Phoenix Rising Studio might become a part of Esports.
Since it is a global situation, the North American gaming market is also influenced by the ongoing pandemic, in a positive way, of course. According to the survey, gamers said that they spent about 40% more time playing video games during the lockdown. Just like China, North America has similar focuses on key marketing trends like mobile gaming, cloud, and 5G technologies. In 2020 Zynga launched Word Pop and a voice game for Amazon Alexa, while Microsoft announced to launch the Scarlet Nexus for Xbox platforms.