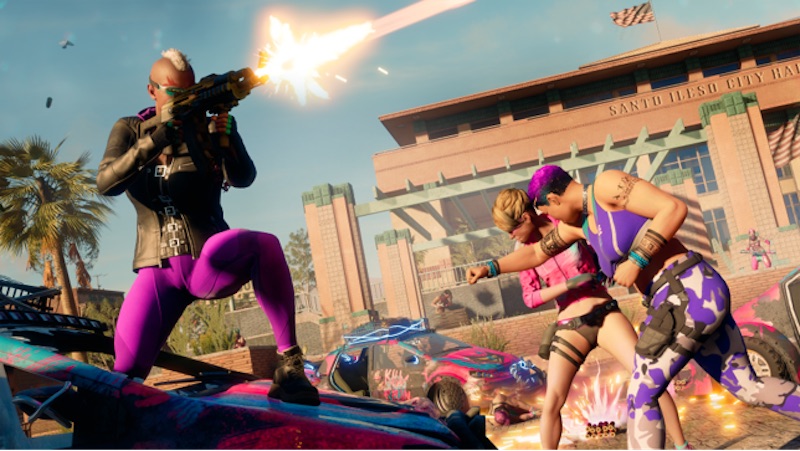 There has never been a better time to be a gamer. Gameplay across most platforms is absolutely phenomenal at the minute. The storylines are, for the most part, getting stronger, and graphics are continually reaching unbelievable new heights of sophistication. There's also more and more people playing games every day. Some play PC classics, such as Myst and The Sims, whereas others prefer to delve into reality using sports betting apps, such as the ones listed on oddschecker, to put their sporting knowledge to the test. Still others like to keep up to date on the latest ninth generation console releases. In this article, we're going to take a deeper look at the most exciting upcoming releases for Sony's PlayStation.
Saints Row
Yeah, that's right: Saints Row is back. First dropping in 2006 on Xbox 360 and PlayStation 2, Saints Row was an instant hit. It was also critically acclaimed, despite its comparisons with Grand Theft Auto. Now, after a bit of a hiatus, Saints Row is returning for the PlayStation 5. Set in the fictional Midwest city of Santo Ileso, Saints Row (2022) returns to its roots. You, the player, are thrust into a world rife with despicable gang crime and have to do all you can to become 'Self Made'. This entry features the biggest map thus far, so there's a serious amount of exploration to do. Saints Row is expected to be released on August 23.
The Quarry
The Quarry is slated for release in just a handful of weeks, and it will scare you half to death. Actually, scrap that – if The Quarry lives up to the hype, it may genuinely scare you to death. The Quarry, which is the spiritual successor to the unbelievably popular Until Dawn (2015), is a horror game. The player takes control of nine different players, all teenagers, who attempt to survive one night at Hackett's Quarry. But this isn't just any old quarry, and hunting season has just began. The Quarry is absolutely jam-packed with 'bloodthirsty locals and a creature much more sinister'. That being said, it is possible for every single playable character to die. Amazingly, the game features up to 12 possible methods of death for every character. The Quarry will flaunt its cinematic credentials when it drops by featuring an all-star cast including Ariel Winter, Ethan Suplee, and David Arquette.
God of War: Ragnarok
2018's God of War was an absolute instant classic, and now the sequel is set to be released. Taking place three years after the original game comes to an end, Fimbulwinter is finally teetering to a close. At the same time, the now-teenage Atreus is confused due to the events of the previous game. Atreus then begins to seek answers about his identity while attempting to prevent Ragnarok, which has been prophesized since the beginning of time. Although it hasn't been released yet, the game has already picked up a handful of awards. Back in 2020 the game was awarded, Most Wanted Game, and was nominated for the same award the year after. Last year it also received the Most Anticipated Game award on the PlayStation blog. Well, my friends, the wait is almost over, and it sounds like it's going to be an absolute classic.
Skull & Bones
Nominated for Game Critics Awards' Best Original Game and Best Online Multiplayer award already, Skull & Bones is, as you can probably imagine, a pirate game. It's been lauded as Assassin's Creed: Black Flag 2.0 by fans who've enjoyed the gameplay trailer and I, personally, can say that this game looks absolutely unreal. With a customizable ship, you're thrown headfirst into the terrifying pirate golden age in the Indian Ocean. You can also take on your friends who have loot-able ships in the game's multiplayer mode. While the release date hasn't been specified, it's expected that the game will drop sometime a little later this year.