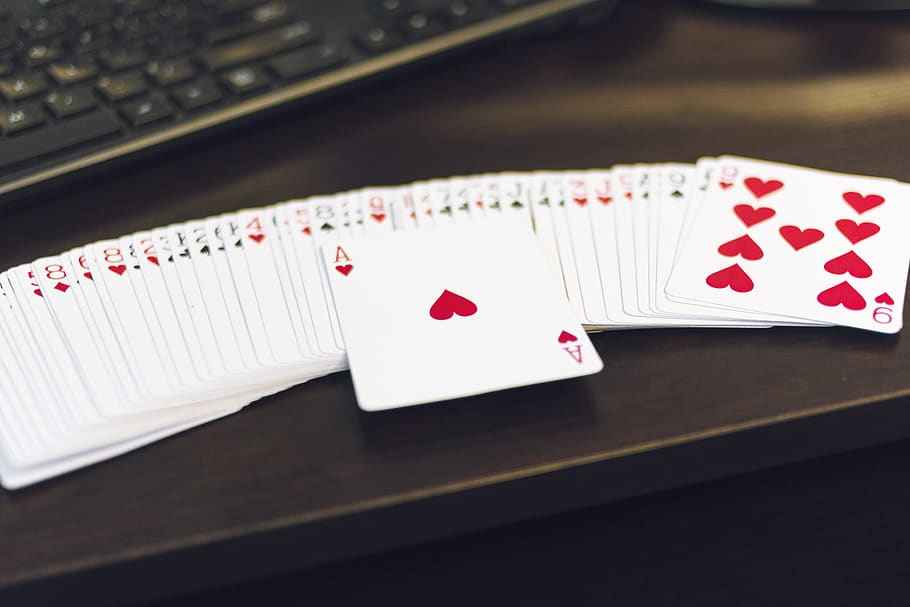 The online casino industry has demonstrated significant growth in the last year, with game developers using technological upgrades to grab the players' attention. This large-scale rise in the popularity of digital casino platforms started with 2020's lockdown and the market has continued booming ever since.
With operators striving to update and improve online casino games using technology, experts are projecting that internet-based gambling will be worth over $565 by 2022. Here are several trends that many gambling experts believe will transform online games in 2022.
1. Updated Regulations For Online Casinos
The growing popularity of online casinos doesn't come without regulatory authorities. That's because financial crimes like terrorist financing, fraud, and money laundering tend to happen whenever cash is involved.
Even when casinos and gamblers are regulated by authorities like financial institutions and banks, the gambling industry lacks enough measures to completely avoid money laundering. That became evident in 2021 when several cases of money laundering made casinos lose large sums of cash. That includes reports that a billion dollars are laundered through Australian clubs every year.
In light of the current situation of such financial crimes in the casino industry, 2022 will bring in more stringent measures that help avoid such activities. These strict regulations will ensure that online gambling operators will implement the necessary measures to restrict such illegal activities by verifying the players' identities.
2. Mobile Betting on the Rise
While the online gambling market has gained significant prominence today, there is still more to uncover. Social and mobile gambling is among the greatest contributors to this success, thanks to the increased usage of mobile phones. The increased usage of smartphones has helped online casino operators penetrate new markets and get more revenue through paid advertisements put in different social games.
Mobile gambling app developers are ramping up their efforts in improving the players' experience, hoping to rise above their competitors. 2021 has already seen improved visuals perform perfectly with astonishing screen resolutions created by smartphone giants and more is coming. In 2022, these visual quality enhancements are expected to improve further, as game developers aim to offer the best gambling experience while catering to the rising demands from players.
3. Hybrid Casino Experiences through Virtual Reality & Artificial Intelligence
Although virtual reality isn't a new concept, it's proving to be a game-changer in the casino industry. The enhanced technology incorporated in virtual reality gambling applications is creating a more interactive gambling experience for online players. The increasing number of virtual reality devices readily available in the market is also inspiring operators to capitalize on the technology as it's appealing to players.
VR offers a realistic gambling environment to help players feel like they're playing in a real casino, although they're betting from home. As such, gambling application providers like Microgaming, NetEnt, and NextGen have started offering VR-based casino games.
Besides the use of virtual reality technology, the online casino industry will be improved further by incorporating artificial intelligence. Artificial intelligence gives online gambling operators trend-based customer service and enhanced data analytics. It also enhances the security of online platforms by detecting fraudulent activities.
4. Smartwatch-based Gambling Apps
While smartphones and laptops might seem like the only options to conveniently play your favorite casino games, gambling services are now available through smartwatches. In 2022, the smartwatch market is expected to hit $140 million from $71 million in 2021, with online casino game developers expected to take advantage of this growth. This wearable technology will transform how online casino gaming works.
With gaming providers like Playtech and Microgaming already offering casino applications for smartwatches, the market is set to witness massive growth. More developers are also expected to create more smartwatch-compatible games in 2022, as casino operators strive to offer fast, efficient, and more convenient gambling activities.
5. Blockchain Technology
Recently, many blockchain-based projects have shown a high level of capitalization in various markets. Applied in the gambling industry, the technology offers the users and online casino operators, helping to shape the future of the betting market. Some of the benefits that blockchain technology offers include:
Gamblers can play casino games anonymously using digital money while wagering in online casinos. Some casinos even allow players to wager on giving without their personal details when creating gambling accounts.
The transactions are handled promptly, allowing players to replenish their wagering accounts within seconds using digital funds.
Blockchain technology enhances the security and transparency of online casinos as all the transactions are encrypted from one end to the other and they can't be changed, manipulated, or edited.
Bottom Line
With every online casino operator aiming to draw more players to their games, you can expect to see various trends and technologies dominating the market in 2022. However, with fraud and money laundering issues on the rise, the regulatory authorities will impose more stringent rules to protect every stakeholder. Nonetheless, the online gambling market will keep growing to reach $565 in 2022.