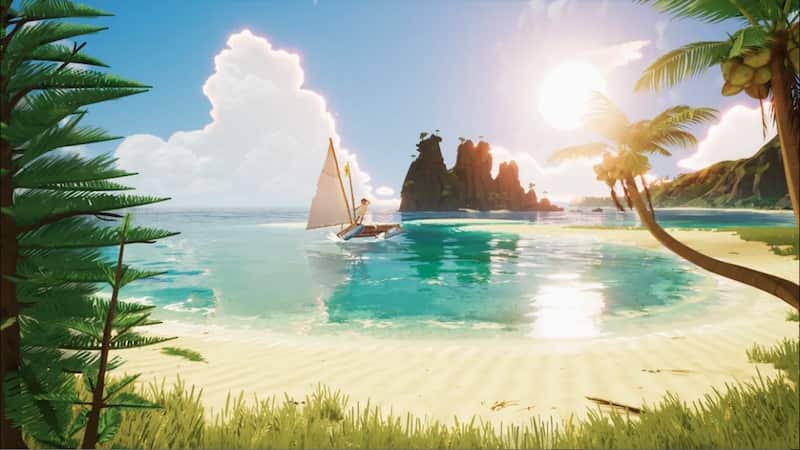 Tchia Game Director, Phil Crifo, has announced on the PlayStation Blog that the tropical adventure game will launch on PS4 & PS5 in Spring 2023.
Originally announced at one of Sony's PlayStation Showcases in 2021, Tchia is inspired by the developer's homeland of New Caledonia, and is packed with landscapes, wildlife, cultures and languages experienced by members of the team. The studio has also worked with local talent to provide voiceovers for the various characters you'll brush shoulders with.
Music, finally, is a major component of your adventure. All sounds and sonorities are inspired by traditional New Caledonian culture and folklore. You'll try these out for yourself using your trustworthy Ukulele! More on that below.
Related Content – Sony PS5 Complete Guide – Everything Explained About PlayStation 5 For New Owners In 2023
The PS Blog post goes on to describe how exploration is the heart of Tchia, with players able to climb any surface and soar the skies with the glider, which is made of woven coconut leaves. There's also various challenges to take on, including racing, shooting ranges, and claw machines, which reward you with handy items to progress your quest or customise Tchia.
Tchia is due out in Spring 2023 for PS4, PS5.