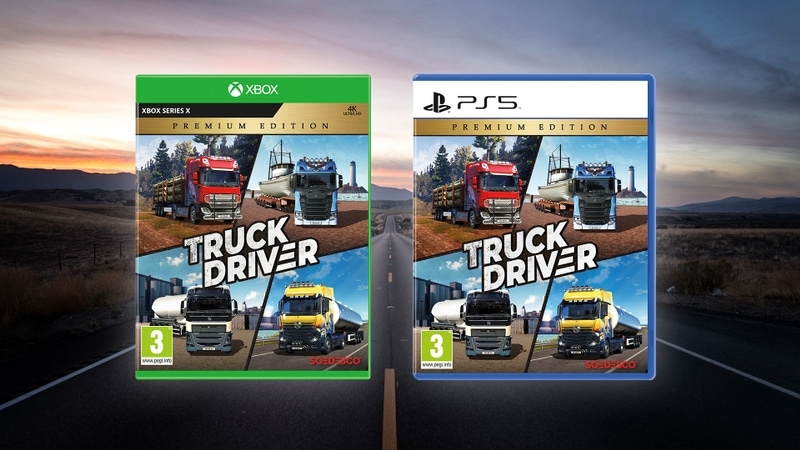 Truck Driver Premium Edition is officially hitting PS5 and Xbox Series X/S on September 30, complete with a host of visual improvements and a truckload of DLC under the hood.
Featuring spruced up truck models and taking full advantage of the graphical muscle of Sony and Microsoft's next-generation consoles, Truck Driver Premium Edition adds all previously-released DLC including Paint Jobs, Hidden Places & Damage System, and Heading North.
The Paint Jobs DLC gives you the chance to fly the flag for the US, Germany, France, or the UK, while the Hidden Places & Damage System adds — you've guessed it — a damage system plus three hidden locations and five extra AI vehicles. There's also the Mangefjell, a new Nordic-inspired landscape.
Related Content – Sony PS5 Complete Guide – A Total Resource On PlayStation 5
Here's a rundown of all the content including in Truck Driver Premium Edition:
Truck Driver base game
Paint Jobs DLCs
Hidden Places & Damage System DLC
Heading North map DLC
10 new tracks added to the OST