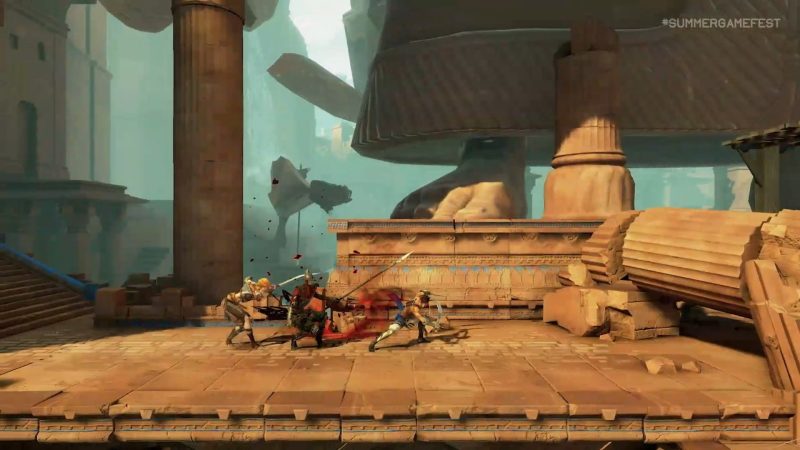 Prince Of Persia: The Lost Crown is a new original title in the Prince Of Persia franchise from Ubisoft that kicked off the reveals for the Summer Games Fest opening showcase, and it'll arrive on PS5 and PS4 on January 18, 2024.
The Lost Crown is a new 2D action-platformer that centers around Sargon, a young warrior and member of a group called The Immortals.
Sargon and The Immortals are sent out to rescue Prince Ghassan as you'll explore Mount Qaf, a beautiful landscape that has fallen under a curse, which means you'll have to battle through hordes of magical and fantastical creatures and enemies.
You can check out the reveal trailer for Prince Of Persia: The Lost Crown for yourself, here.
The Lost Crown takes on a Metroidvania structure, which means players will have to get quite familiar with Mount Qaf to navigate it successfully, exploring every nook and cranny for new avenues and secrets.
Ubisoft Montpellier is the team taking the lead on The Lost Crown, and when it does arrive it'll be great for Prince Of Persia fans to see something new from the franchise, even if the highly anticipated remake of The Sands Of Time is still far off.
Source – [Summer Games Fest, Ubisoft Press Release]