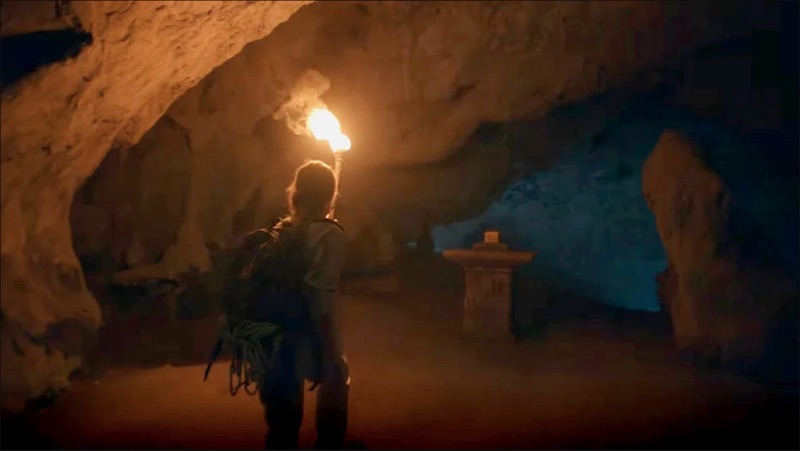 Sony has released a new PS5 ad that appears to be teasing Uncharted 5, the as-yet unannounced sequel to Naughty Dog's critically acclaimed 2016 Uncharted 4: A Thief's End.
The Live from PS5 promo includes a number of live-action segments featuring iconic PlayStation franchises such as God of War, Horizon, Gran Turismo and Marvel's Spider-Man. However, one of depicts a young woman with a torch exploring a cave, before finding an accent artefact and blowing the dust off it.
This isn't immediately recognisable as an existing PS5 game, and as resulted in speculation that it's actually an unannounced Uncharted game. The young woman is, of course, believed be Cassie Drake, the daughter of Nathan and Elena. Sony's blurb reads as follows:
This new spot hints at the breadth of extraordinary experiences taking place in the PS5 universe through the style of a live news channel. See if you can spot all the game references.
Related Content – Sony PS5 Complete Guide – Everything Explained About PlayStation 5 For New Owners In 2023
Naughty Dog has already said that it's 'moved on' from the Uncharted franchise, but a job listing last year revealed that a new Sony internal studio was working on a 'beloved franchise' with Naughty Dog as a co-developer. This is almost certainly Uncharted, but we'll have to wait and see.