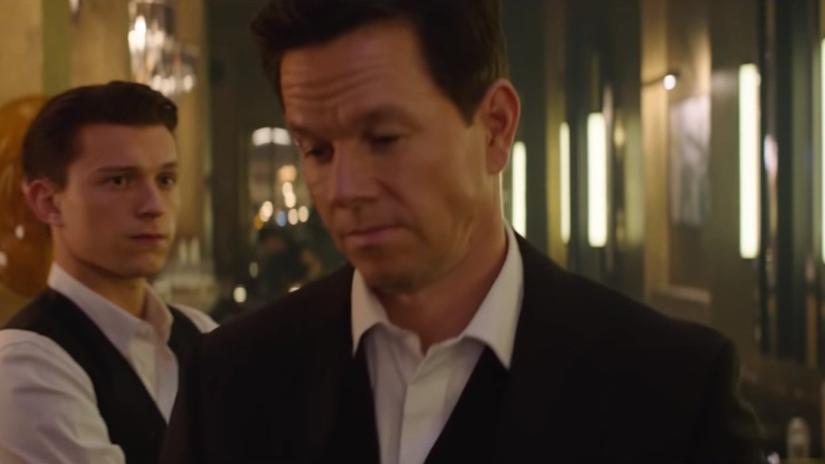 A new Sony promotional video has revealed the first actual footage of the highly anticipated Uncharted movie adaptation. Unfortunately, it lasts all of two seconds, and doesn't feature any audio. But hey, you still get to see the big screen versions of Nate Drake and Sully in action, so to speak.
You can check it out in the video below, which is time-stamped just before the Uncharted clip comes into play.
As you can see, the pair appear to be at some sort of function, with Sully (played by a moustache-less Mark Wahlberg) suited and booted while Drake (Tom Holland) looks like he's waiting tables. What are they doing there? When in the story does this sequence take place? We'll just have to wait and see.
The Uncharted movie recently received a brand new image showcasing Nate and Sully in a more familiar setting, sporting flashlights and adventurer's gear.
Sony will release the Uncharted movie in cinemas in February 2022.
[Source – Push Square]