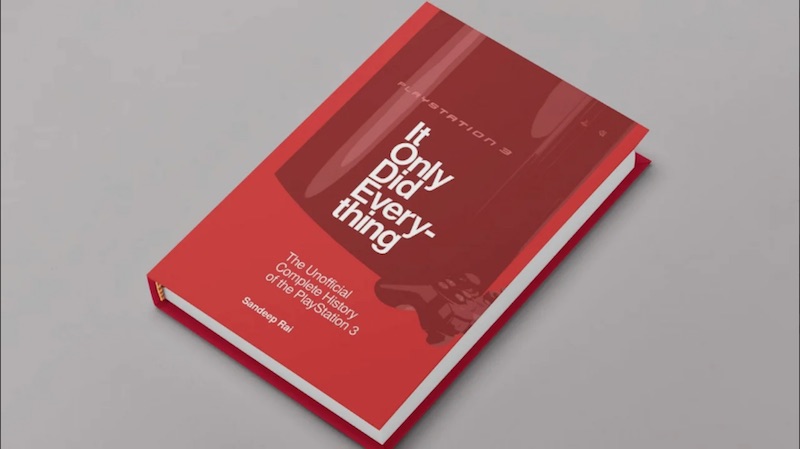 Those of you who enjoyed Vita Means Life, the unofficial PS Vita companion book from author Sandeep Rai, will be pleased to know that he's launched a kickstarter for his latest project — It Only Did Everything, which focuses on the PS3.
Things are going very well so far for the book, as it's already amassed over £26,350 from hundreds of backers; the project had to raise £12,500, and still has 25 days left of funding. It Only Did Everything is expected to launch in June 2023, but Rai is hoping to have the book out earlier if possible.
Related Content – Sony PS5 Complete Guide – Everything Explained On PlayStation 5 For New Users
It Only Did Everything promises to cover all areas of the PS3's lifecycle, from its slow beginnings (not helped at all by the high price point) to its various slim incarnations and beyond, to the point where the console regained some serious footing in the console market after following behind the Xbox 360.
[Source – Kickstarter]