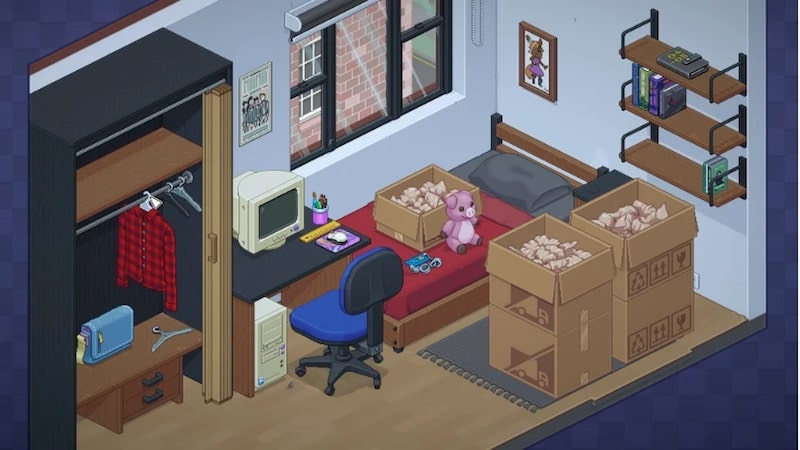 Witch Beam has taken to the PlayStation Blog to slap a May 10, 2022 release date on the PS4 & PS5 versions of Unpacking.
Unpacking allows you to experience quite a personal journey for the main character, who you can witness develop over the course of the game as you join her over the years and unpack her belongings.
There's a personal touch to a lot of the items included in Unpacking, as the developers too inspiration from their own lives; you may also be reminded of your own life through the items you encounter.
The game kicks off in 1997 and progresses through the years, with era-appropriate items found in each stage. For example, one level takes place in 2004, and features a PC tower, CRT monitor, and everything else you'd expect to find from 18 years ago.
Related Content – Sony PS5 Complete Guide – Everything Explained On PlayStation 5 For New Users
Here's a little snippet from one of the developers about cameo items:
When I was seventeen, I thought it would be a good idea to start a webcomic about a bunch of young dragons living in a forest. It ran for over five years and two thousand comic strips. While it never got particularly popular and it's not online anymore, the characters remain near and dear to my heart, so it meant a lot that one of the main characters makes a cameo in Unpacking in plush toy form!
Unpacking is scheduled for release on May 10, 2022 for PS4 & PS5.