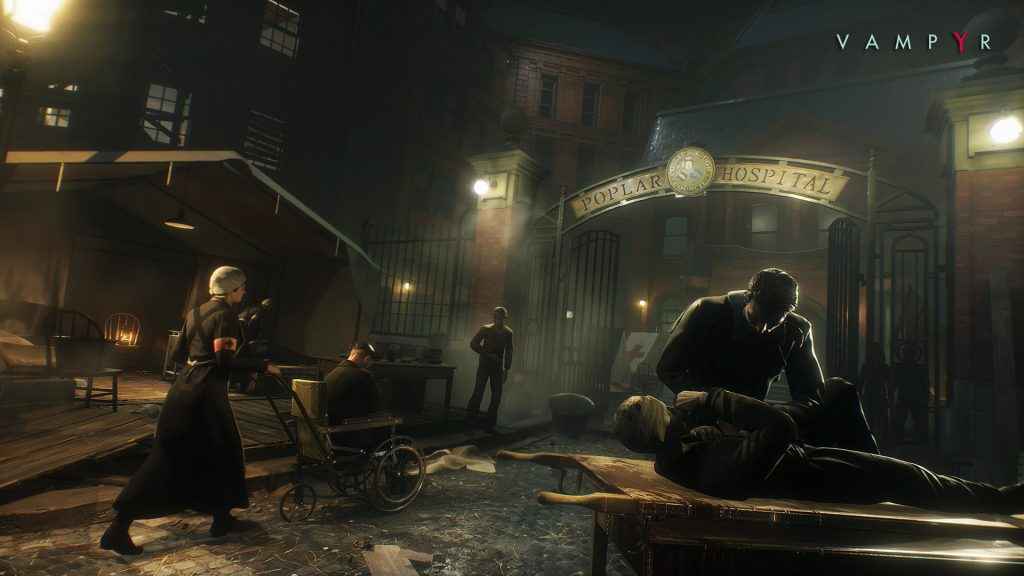 DONTNOD has released a story trailer for its upcoming RPG of the Night, Vampyr, and it's easily the best showcase of the game to date.
The trailer features a standard slow, breathy cover of a popular song (Don't Fear The Reaper in this case), and shows the struggles of the game's protagonist as he deals with his newfound vampirism.
Vampyr Release Date
The Vampyr release date for PS4, Xbox One and PC has been confirmed for June 5, 2018.
This was originally delayed from last year year when an unfortunate technical issue pushed back development of the game.
"Delaying the release of a project you hold dear is always a tough decision. However, we believe that meeting a deadline should never compromise quality. We were still convinced just a few weeks ago that we would be able to release Vampyr this year. Unfortunately, a technical issue – now solved – has set our teams' schedule back at the end of the development."
Guilbert also adds, "This delay allows us enough time for all the polishing and balancing phase," which he feels is much needed for a game with the same scope as Vampyr.
For more on Vampyr, go read our favorable impressions of it at last year's E3. You can check out gameplay of Vampyr to see how it's shaping up as well.