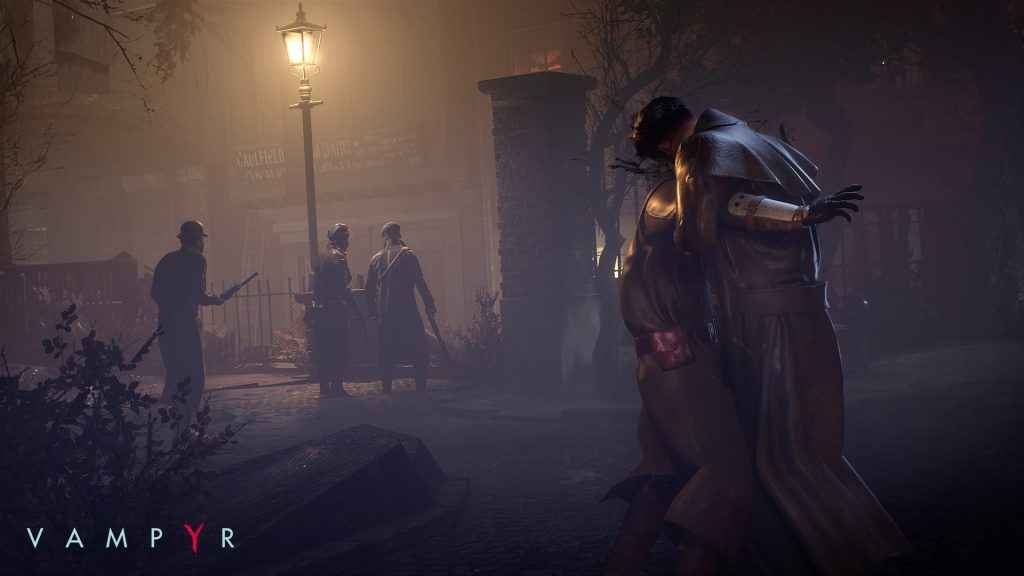 Dontnod Entertainment has released a short teaser trailer for the upcoming role-playing game, Vampyr.
The trailer introduces a new series of videos that will launch in four-parts over the coming weeks. Giving players a closer look at the making of Vampyr, the first in the web series will launch on January 18 and is called Episode 1: Making Monsters.
According to the press release, episode 1 will give us further insight into why they chose to put players into the role of game's blood-thirsty protagonist Jonathan E. Reid.
In the first episode, Making Monsters, DONTNOD delves into their signature identity and reasons behind putting players into the role of a conflicted predator. The studio will make players feel the duality that torments doctor-turned-vampire Jonathan Reid, giving them the freedom to choose who to sacrifice and who to save. Every killing has consequences, and it's up to players to balance their need to feed and grow stronger, with the rapidly deteriorating city of London.
At E3, we had the opportunity to play Vampyr, and thought it was one of the best games at the show. In the game, players are transported back to London in 1918. Reid starts off on the hunt for a man suspected of murder and wanders around the town searching for clues and interacting with other characters.
Reid needs blood to survive, and you can kill whoever you want to feed on them and gain EXP. Each character you meet has a back-story and through dialogue options you can press them for more information as you uncover clues to the crime.
Your actions cause consequences throughout the game, and there's several different endings depending your dialogue choices and thirst to kill. To find out more, watch the Vampyr trailer.
The Vampyr release date on PS4, Xbox One and PC is confirmed for Spring 2018.