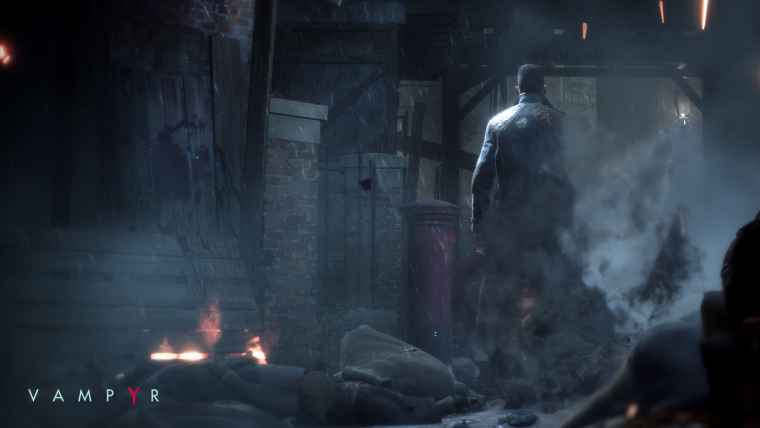 DONTNOD Entertainment's Vampyr difficulty patch has arrived. The latest update adds two new difficulty modes.
The Vampyr update will be available on PS4, Xbox One and PC on September 26. The two modes will enables to make the action-RPG either easier to play or more difficult.
In Story mode, combat can either be easier so you can concentrate mainly on the narrative, or in Hard Mode combat will be more difficult and XP gain will be slower. There will also be a Normal mode, for players who want to continue playing at the original difficulty level.
The Vampyr update will also include numerous bug fixes and tweaks to optimization. Here's the full Vampyr update patch notes.
Vampyr Update Patch Notes
New Features:
Introduced New Difficulty Modes (Story Mode and Hard Mode)
Introduced Nvidia Ansel
Fixes:
An issue where the key to Morgue was missing has been fixed (Mission 21)
Fixed an issue where there was a wall missing collisions in Aloysius' mansion
Fixed an issue that would occur with two-handed weapon skills
Fixed an issue with Simplified Chinese achievements appearing in English
Various other fixes
To celebrate the arrival of the Vampyr patch, DONTNOD is offering a discount for Steam players.