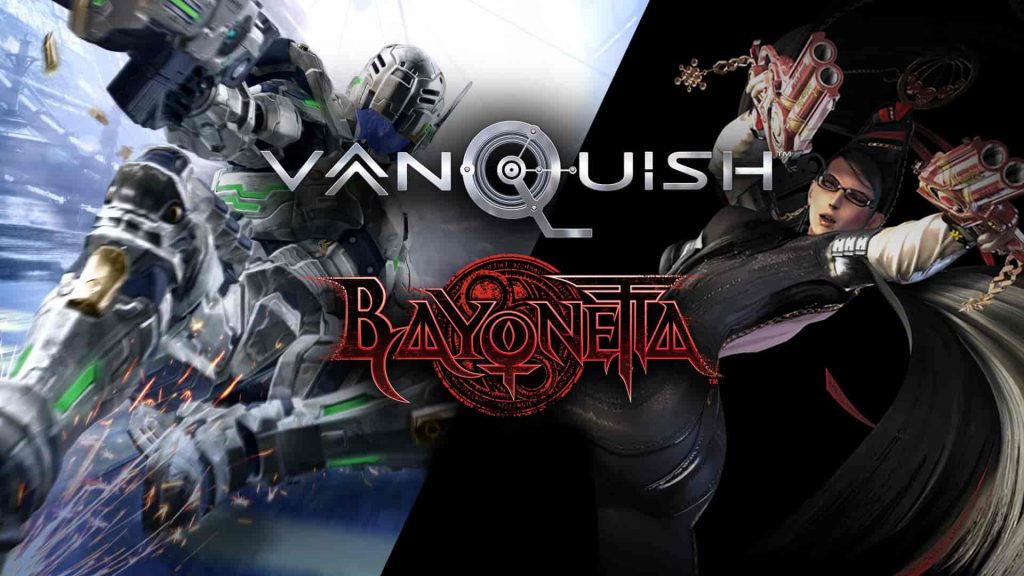 It looks like that both a Vanquish remaster and a Bayonetta Remaster will be making its way to Xbox One and PS4 thanks to a listing on the Microsoft Store that has now been pulled down. The listing also pointed towards a February 18, 2020 release date too.
You can catch the blurb from the Vanquish and Bayonetta listings as seen below:
The hit sci-fi shooter returns. An overpopulated Earth suffocating under limited resources looks to Providence, the solar-powered space colony for support. When Providence is suddenly taken over by a mutinous group and its technology used to devastate cities, it's up to a specially trained unit of space marines to reclaim the colony.

Equipped with BLADE, the experimental weapon system that can scan, copy, and save up to three existing weapons, space DARPA agent Sam Gideon must infiltrate Providence, defeat legions of future-tech foes, and disable the energy transmitter threatening life on Earth.

Key Features
4K graphics at 60 frames per second available for Xbox One X.

Remastered for the first time on Xbox One.
Bayonetta Remaster

Experience the genesis of the Bayonetta series with the cult classic, original action-adventure game. The tantalizing Umbra Witch rises from the depths after half a millenium in slumber with no recollection of her mysterious past. Immediately thrust into battle, she must vanquish her countless enemies to piece together the truth.
Though the listing doesn't mention that the Vanquish and Bayonetta remasters will be coming to PS4 (it *is* a listing from the Microsoft Store after all), we believe that there is no reason why it wouldn't come to PS4 platforms day and date with its Xbox One counterpart.
Both games will run at 4K/60FPS on PS4 Pro and Xbox One X.
PS4 owners have been thirsting for a Vanquish remaster for a while now – and quite rightly, the PlatinumGames developed product is hyperkinetic third-person robot suit shooter the likes of which the industry had not seen before, or since.
You can see a capture of the listings, which indicate that both games can be bought separately or in a twin pack, below: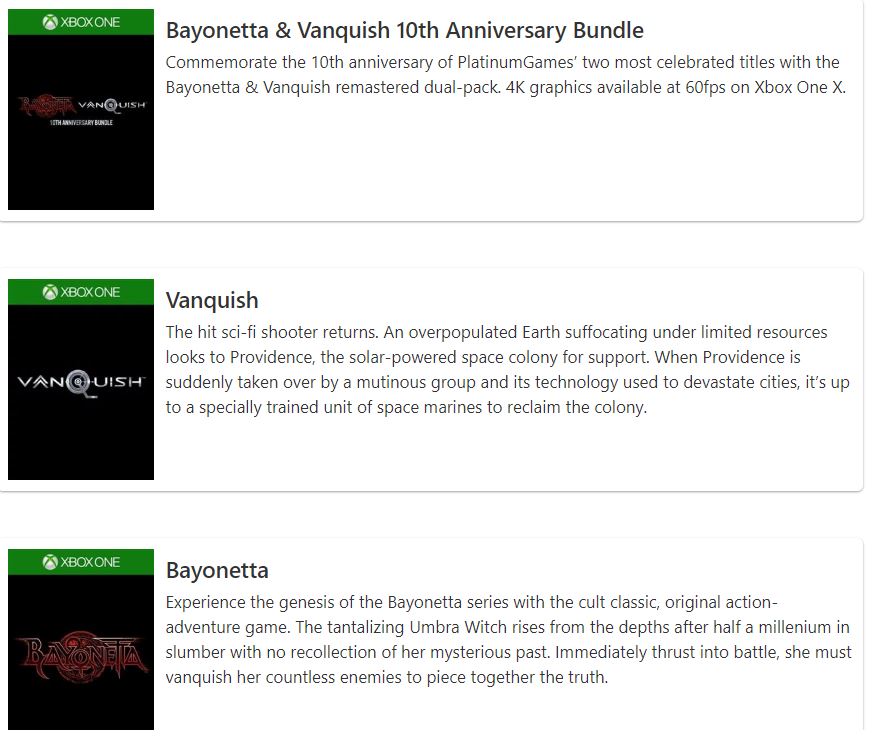 As far as when you should expect the Vanquish remaster to be announced, we think that next week's Game Awards seem like a very likely place (especially given how little time there is between now and the supposed release of this Vanquish remaster).
Stay tuned folks – as soon as the Vanquish remaster is made official we've have it here!
Source: Microsoft Store via Xbox Achievements