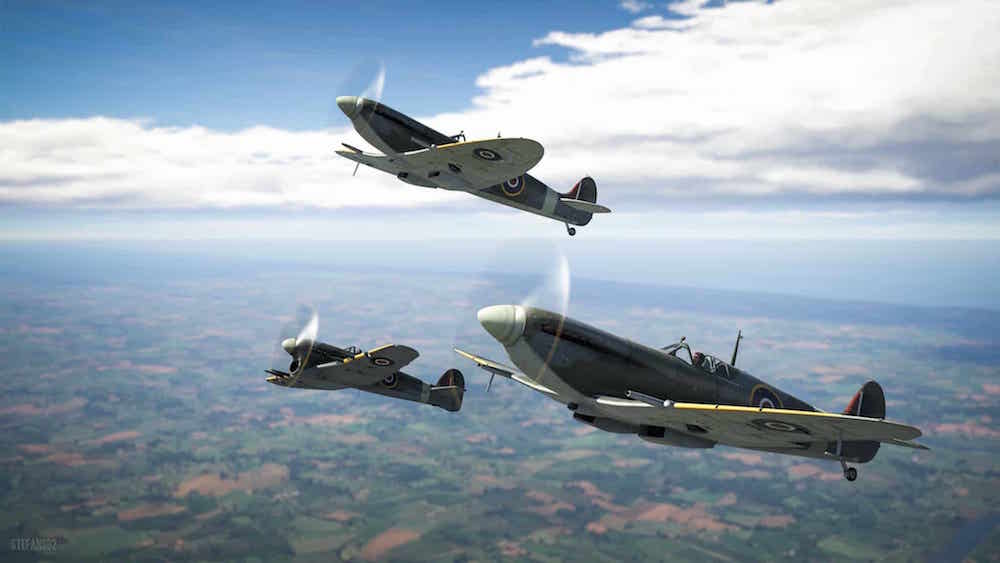 Gaijin Entertainment has released the War Thunder update 3.85 patch notes for your viewing pleasure, which comes with a bunch of key bug fixes for the dogfighting epic. Well, to be fair, there's more than dogfighting nowadays, but there we go.
Related Content – Sony PS5 Complete Guide – A Total Resource On PlayStation 5
---
Inverted border and fill colors on the player nicknames have been fixed on the lighting scheme of player nameplates.
A bug has been fixed where in some cases autocannon fire might cause the damage indicator to appear on a player's own aircraft.
A bug has been fixed that made aircraft contacts at distances between 2.8 and 4.6 km blurred and almost invisible in the air .
User created rooms have been removed from the air SB room list. Now they are divided by nation presets, together with matchmaker created rooms.
In the air SB room list, a new checkbox has been added – "Show supported only", which allows the hiding of all rooms unavailable for the selected aircraft and gaming nation, including those for all squad mates.
A bug that caused the progress bar for some tasks to be displayed incorrectly has been fixed.
EC-665 Tiger HAD, EC-665 Tiger HAP — A bug with increased number of rounds for the 30 mm GIAT M781 cannon has been changed from 450 to 750 when using the MAW (missile approach warning system) modification.
AD-2 Skyraider — Aircraft armour has been fixed. Steel armour plate behind the engine has been added.
Sound
Aircraft are now more audible from the ground.
The volume of the collision of ground vehicles with obstacles has been slightly increased.
A bug where some mechanization sounds were missing in the aircraft cockpit has been fixed.
A bug that sometimes caused enemy/allied aircraft cannons to fire silently has been fixed.
A bug where sometimes the engine sounds of enemy/allied aircraft were missing has been fixed.
A bug that might interrupt landing sounds of the gear touching the ground has been fixed.
A bug that could cause the sound of water splashing when enemy/allied ground vehicles respawned has been fixed.
The sounds of water splashing for enemy/allied vehicles have been changed.
Track sounds of player and enemy/allied vehicles have been slightly increased in volume.