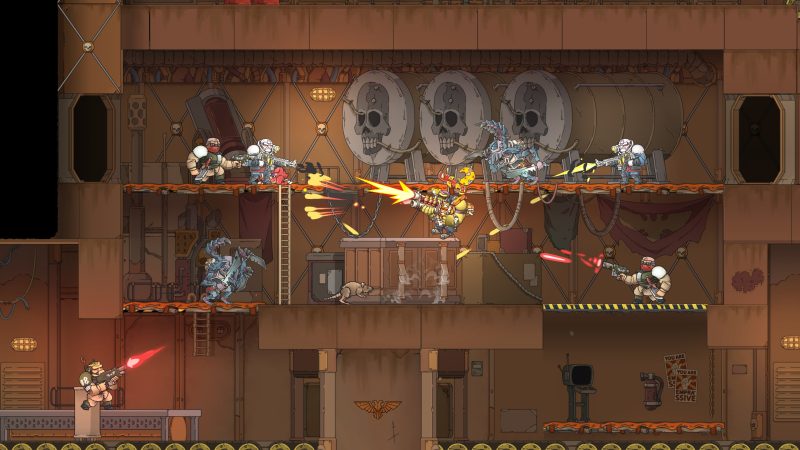 During Warhammer Skulls today, plenty of news from the franchise was revealed, along with the release date for Warhammer 40,000: Shootas, Blood & Teef, which is set for October 20, 2022.
The 2D platformer was revealed last June, so its only fitting that the release date come almost a year later.
It also got a brand new gameplay trailer, showing off more of the hectic and intense action players will be able to expect, caused by your own insane loadout choices for maximum damage and destruction.
You can check out the trailer for yourself, here:
When it was revealed last year, many fans were immediately excited to explore the Warhammer franchise from yet another genre of play, in the style of a 2D action platformer.
Developer Rougeside's upcoming Warhammer 40,000: Shootas, Blood & Teef will be available on both PS5 and PS4, along with all other platforms when it launches this coming fall.
Source – [YouTube]