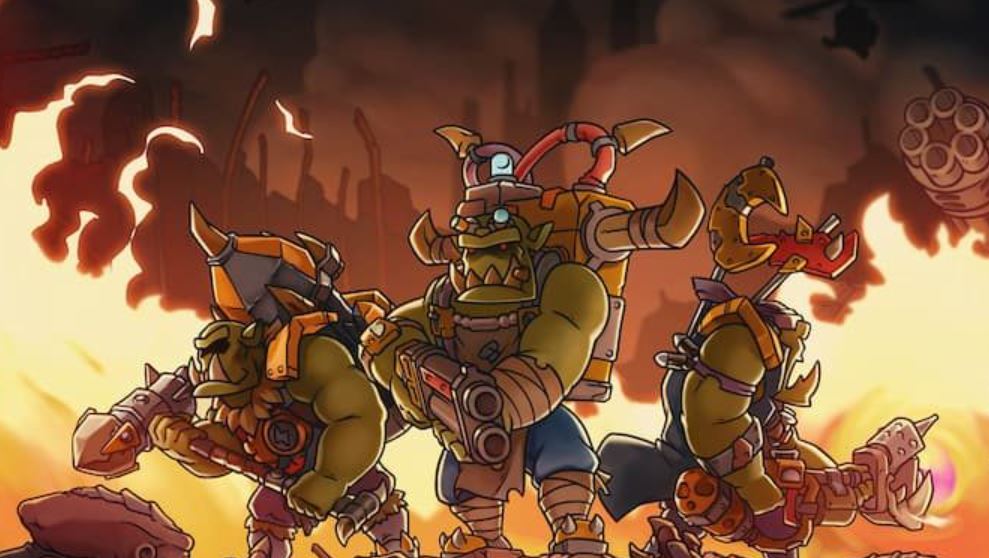 Rogueside yesterday announced at the Warhammer Skulls Showcase Warhammer 40,000 Shottas, Blood & Teef, a new run-and-gun platformer set in the beloved universe, coming to both PS5 and PS4 in 2022.
The new game puts you at the front of an Ork invasion as you bash, shoot, and smash your way through the hive city of Luteus Prime to retrieve your hair squig and claim vengeance on your warlord.
The game's developer Rogueside previously developed various other run-and-gun bullet hell adventures including Guns, Gore & Cannoli. You can see the reveal trailer for Warhammer 40,000: Shottas, Blood & Teef below:
This was one of a number of Warhammer titles shown off at the Skulls Showcase on June 3, with Necromunda: Hired Gun and Warhammer Age Of Sigmar: Storm Ground getting the spotlight due to their recent releases. The upcoming Warhammer 40,000 Darktide also made an appearance but won't be coming to PS5 until after its PC and Xbox launch.
Warhammer 40,000: Shottas, Blood & Teef releases for PS5 and PS4 in 2022.