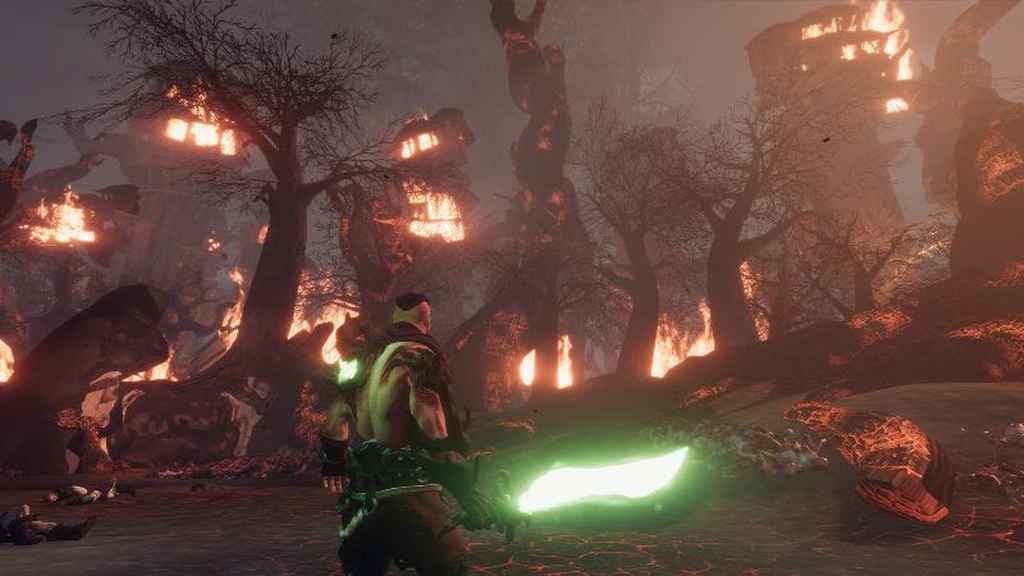 Having already been confirmed for PC, Serbian developer Clock Drive Games has now announced that highly-anticipated action RPG Warlander is also coming to PS4 and Xbox One.
An exact release date has yet to be revealed. However, we do know that all three versions of the game will be arriving at some point in 2019.
Warlander PS4 Release – Challenging Combat, Deep RPG Mechanics, and an Engaging Story
Set within a dark fantasy world filled to bursting with deadly foes, Warlander features fast-paced combat (inspired by the likes of Metal Gear Rising: Revengeance (link – ) and impressively deep RPG mechanics that allows players to customise their playstyle in whatever way they sit fit via three expansive and diverse skill trees. Not to mention a vivid art style and thoroughly engaging story, the latter of which revolves around the dynamic relationship between the hero and his sentient sword.
"We struck the perfect balance of sword-fighting gameplay, an in-game progression system, and customizable RPG elements that captured the essence of the genre but also added our own twist to it", explained Clock Drive Games creative director Goran Rajsic. Which, combined with Warlander's "deep RPG mechanics and incredibly smooth combat", adds plenty of replay value.
We'll be keeping an eye on this one over the coming weeks and months, updating this article as soon as we have an official release date. In the meantime, we'd recommend heading over to Warlander's official website for more information on both the game itself and the extremely talented team behind it.