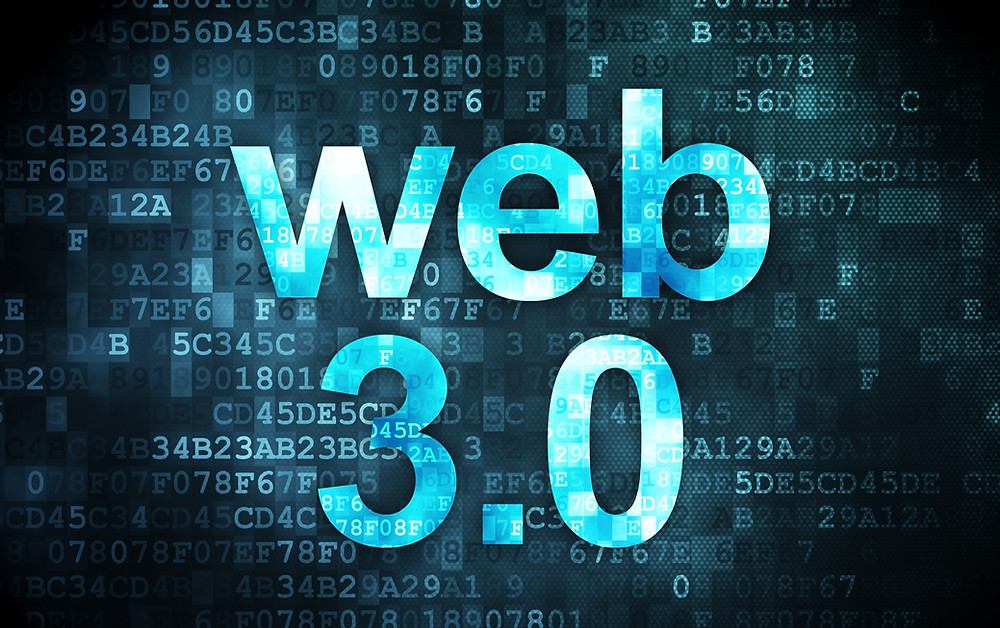 The internet has evolved since its inception. There has truly been a shift in how people interact with it, first passively, then actively, and as growth would have it, we will soon interact with the internet in a decentralized manner, a term called Web 3.0. Web 3.0 is a new and somewhat vague concept, but we will try to break it down into bits and explain how the crypto market fits in the picture.
Web 3.0 acts on five major features:
There's the evolution of the semantic web, which means search results will be generated according to how relevant they are to the search, not based on keywords.
There will be a heightened role of artificial intelligence in web functions.
Perhaps we're long due for virtual reality on a mass scale. Web 3.0 ensures this as 3D, and 4D imagery would be prevalent.
Connectivity is increased. Human interaction with one another and with available information is increased.
There's no restriction to online content. It is available to everyone everywhere and every time.
To function as intended, Web 3.0 would need decentralized protocols (the structural framework for blockchain and cryptocurrency technology). The need for interoperability, smart contracts, and peer-to-peer data exchange is what differentiates the Web 3.0 from the Web 2.0, and what other place to see it than via the blockchain? With the cryptocurrency market booming with many all-time high tokens, some of the biggest winners in recent times, as seen on Trading view, Redot, and Cointelegraph, are PARSIQ (PRQ), the NEAR token (NEAR), and Handshake (HNS) platforms. One thing these three have together is that they all have one thing or another to do on fostering the interoperability of Cryptocurrencies in real-life use cases.
Let's look at each of them in detail.
PARSIQ (PRQ)
Parsiq is a protocol that aims to connect on-chain platforms to off-chain platforms. It offers monitoring and event tracking privileges in a decentralized manner. With Parsiq, you can track information on major crypto tokens, cryptocurrency price changes, altcoin news, amongst others. All the while having the information structurally arranged in a transparent manner. With Parsiq, you can quickly detect and prevent red flags and cryptocurrency scams. Instead of combing search engines to see basic information about different tokens, you can use Parsiq to gather all the relevant information for you.
According to a Cointelegraph analysis of the Parsiq token, PRQ has been a good token with lots of upsides to it.
Cointelegraph uses the VORTECS score, which is an intelligent bot capable of comparing past and present token data on trading volume, sentiments, technical analysis on different trading platforms like Redot and TradingView, and social media hype to predict the future direction of the token.
On the VORTECS analysis, the altcoin price rallied over three days from October 22 to October 24, going as high as 41% within an hour in that period.
The major known reason for this run is the Parsiq team pushing the use case of interoperability of the network. Seeing the major altcoin platforms like Ethereum, Solana, Algorand, PolkaDot, and Binance smart chain are positively affected, it's perhaps unsurprisingly that it influenced the cryptocurrency's price.
NEAR platform
Altcoin news like the $800 million grant the NEAR protocol got is uncommon in the crypto market space, and it is positioning NEAR as a hot altcoin.
NEAR aims to bring the internet to the blockchain and vice versa. It is positioning itself probably not as the heartbeat of the Web 3.0 evolution but undoubtedly as an important organ in the scheme of things.
As a Layer-1 platform, it aims to ease the infusion of decentralized applications on the internet while also assisting interoperability between two separate networks.
Like Parsiq, the NEAR token has been performing rather impressive recently. Although it took three days compared to Parsiq's two, the altcoin price rallied to a high of 82 on the VORTECS chart before picking up another 33% momentum the day after. The increase was caused by the $800 million grant it received to develop and grow the platform. The hopes are that NEAR would eat a sizeable share of Bitcoin's 46% of the cryptocurrency market cap of $2.6 Trillion in the nearest future.
Handshake (HNS)
Apart from the altcoin price prospects, Handshake shares a lot of similarities to Bitcoin. First, via its Fixed supply (2.04billion HNS), and then through its mining design, where miners have to solve complex mathematical equations to be rewarded at every 10-minute interval. Handshake is a decentralized naming system on Web 3.0. To make things clearer, Handshake is simply a means of allocating website addresses via auctions. Unlike on Web 2.0, where anyone can search for a domain name and buy it, all names must go through an auction process on Handshake. Peradventure, you have a website name that has not yet been claimed, you'll need to send a request to the protocol, the algorithm will determine if the name will be up for auction after using many criteria. Once it is cleared to be auctioned, you'll have to win it on the auction table.
One rather unconventional thing done on the Handshake auctions is that the winner of the bid will have to compensate the runner-up. This approach is called Vickrey Auction. The top 100,000 websites ranked by Google's AI, Alexa, will not be available for auction to avoid abuse of the system. Instead, their owners will claim them using cryptographic proof.
After hitting its lowest point this year, the volume of HNS tokens rallied almost 500% to cause a 74% increase in one day. People are just getting to know the cryptocurrency's domain naming system, and no one wants to be left out on 'the future, Web 3.0.