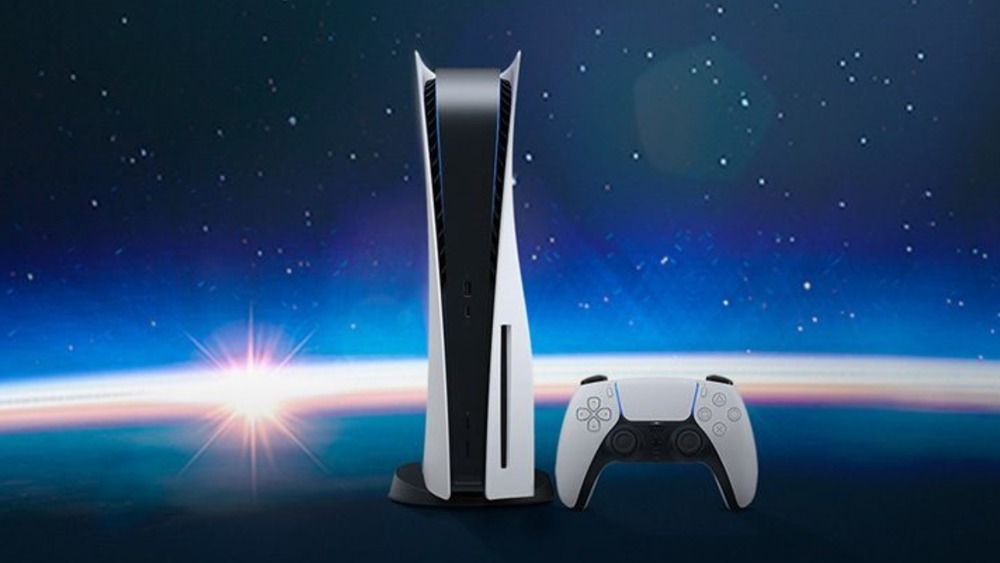 If you're wondering why your favourite game isn't available on the PS5, the explanation is more convoluted than you may expect. The PS4 has also been in the industry for three years, which is unusual for Sony, the leading digital publisher in the gaming industry. The company usually launches a system approximately five years after the previous one. Other possibilities include a general lack of interest on the part of players and a messed up release date.
Sony: The International Media Group
Even though the PS5 has been out for over a year, many gamers are still yet to grab one's hands-on Sony's newest console. PS5 replenishment reports have been scarce due to supply problems that have plagued the console since launch.
To carry on Sony's reputation of releasing high-quality with absolutely gorgeous exclusives, the PS5 will have an impressive line-up of future PS5 titles.
This will contain PS5 games and cross-platform releases that have already been announced as planned PS5 release date. Unfortunately, shops are still having problems with PS5 restocking.
Shortage of PS5 in Market
If demand holds and chip shortages remain, consumers might not even be able to buy a PS5 until 2023. The PS5 supply issue remains a massive difficulty worldwide, with gamers required to pay careful attention to storing web pages to purchase the next-generation platform such as pc games, despite Sony deciding to stress that it has secured the necessary elements to achieve its objectives.
Takeshi Kamebuchi, director of Toshiba's semiconductor division, predicted that the supply of chips would remain limited until at least September of next year. "Certain consumers may not be completely supplied until 2023 in some situations," says the company. According to Sony CEO Jim Ryan, the business will struggle to satisfy PS5 demand because of worldwide processor shortages.
#1. Repetitive Play on the PS4
Many things were exciting about the PS5 Showcase that was disappointing to gamers. Many supposedly PS5-exclusive games are really coming to PS4, meaning they're cross-gen titles rather than pure next-gen ones. This suggests that Sony misled the public about the future of PS5 and the other future brands.
As of right now, only Astro's Playroom, Demon's Souls, Returnal, Ratchet & Clank Rift Apart, and Deathloop will be actual PS5 exclusives in 2021. But the majority of the PS5 games are already available on PS4, even if the Cross Gen games have some PS5-only features.
Marvel's Spider-Man Miles Morales, Star Wars, Justice League, and Horizon Forbidden West are just a few examples. For those who already own a PS5, these supposed PS5 exclusives coming to the PS4 will diminish the motivation and point of purchasing a PS5. That's because they'll save quite a lot of money if they stick with their current PS5.
The last thing Sony wants is for customers to develop a mistrust of its future announcements, so it has to be clearer going ahead. There's a duty to be transparent in its communications so that individuals don't base their purchase choices on misinformation or facts that could have been disclosed sooner. Sony's portfolio would be perfect if the company were more upfront about its intentions.
#2. Moving Towards the Scene
Sony has continued to promote many other supposed PS5 exclusives, only to change their minds later on. Both God of War: Ragnarök and Gran Turismo 7 seemed like they were intended for the PS5 when they were first announced. In fact, only Gran Turismo 7 will only be available on the PlayStation 5 in the 'New and Upcoming Games' teaser from Sony.
Furthermore, what's preventing Sony from declaring that additional PS5 exclusives, such as Ratchet and Clank Rift Apart and the God of War sequel from last year, would be released on the PS4 in the near future?
At one point, it was believed that the only way to play Ratchet and Clank Rift Apart was via a Sony PlayStation 5 with its high-end specifications and up to four players but see what happened in the end.
After selling over 110 million PS4 systems, Sony has made a tidy profit. However, the company's PS5 stock is becoming more difficult to come across. Supporting the PS4 with fresh content, especially from Sony's own studios, makes perfect sense.
Millions of PS5 owners bought them because of Sony's initial promise, and they have every right to be angry. When it comes to defining what makes a game a legitimate PS5 exclusive, Sony might be accused of being purposely vague.
#3. SONY Being Secretive Against Xbox Series
It makes Sony's actions look all the more heinous since Microsoft was chastised for stating that the Xbox One would get Xbox Series X first-party new games like Halo Infinite at launch, but Sony was not. Given that Microsoft went so far as to claim that the Xbox Series would get exclusive titles for at least one year, many people were concerned that the Xbox One would be held back or even that the next-gen console would fail to deliver on a true next-gen experience.
However, although this may be true to a certain extent, and while the news may have disappointed some, the consumers who purchased Microsoft's new Xbox at least knew what they were getting into.
Another thing worth mentioning is the Xbox Smart Delivery that allows players to get their new console-exclusive game pass immediately after pre-order or on the release dates.
Sony, on the other hand, has kept its plans a bit more under wraps. The game also has a history of luring players astray before disclosing the whole truth, which has been shown time and time again. If anything, this method seems naive, if not downright deceptive.
The choice by Sony to withhold this critical piece of information may result in some people selling their PS4 systems in order to play a game that they assumed would not be available on that system when it was first released.
Final Words
Several consumers have recently inquired as to whether or not PS5 games would be made accessible on the PS4 as well, raising the question of whether or not it is beneficial to go to such efforts as to get a physical PlayStation 5. Sony has to be more player-driven in order to maintain at the top of the game. One thing for sure is to ensure their subscription issues are delivered straight to the players.
Now that other games are being released on the PlayStation 5, and the device supports backward compatibility, purchasing the system is a no-brainer. Casual gamers should hold off if they don't want to spend time searching for the most recent restocks on various online retailers' websites, while the casual gamer waits until there are more games they should try their luck with 2022 casino bonuses that can be beneficial to your wallet when you win the big one. Buying a PS5 game will be even easier.