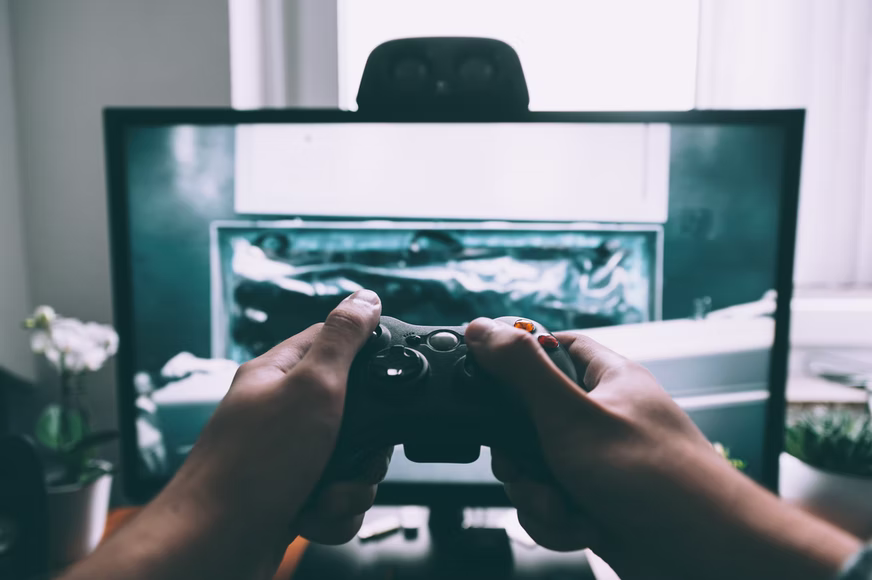 Online gaming emerged as a true savior amid the pandemic lockdowns when people were isolated and bored at home. The pastime kept them sane and even helped them keep their finances afloat during the tough phase. Not surprisingly, avid gamers continued to play them through the new normal, even as offices opened and social outings resumed. The trend is here to stay, because online gaming offers more than entertainment and excitement. More and more people want to join the bandwagon, and the ones already in have valid reasons to stick around. Here are some reasons why online gaming is trending in 2022 and beyond.
Easy to access
The best thing about online gaming is that it is accessible to everyone. You can find several credible and secure platforms on the internet to try your luck with games. All you need is a good internet connection and device to get started. You can access these platforms using different devices, such as desktops, phones, tablets, and consoles. It means you can play anytime and anywhere, at home and on the go. You even get the chance to compete with like-minded gamers from around the world.
Sheer convenience
Although the virus is not as big a threat as it was in the beginning, it still exists. You may even face a lurking fear that another wave or strain may be around the corner. Staying away from crowded sports venues and casinos still makes sense. It is a key reason online gaming continues to go strong even after the reopening of these venues. Playing from your living room is far more convenient and much safer. You can even indulge during a holiday or while commuting to work. There couldn't be a better pastime to stay engaged without visiting crowded places or spending money on transportation.
Simple learning curve
Besides being easily accessible, most online games have a simple learning curve. You can start with a basic option for beginners and move to advanced versions and new games as you learn the ropes and gain confidence. The process is also a breeze as you only have to create an account on the platform to get into the role. Most websites, including casinos, have clear instructions on playing, winning, and withdrawing funds. You need not worry about missing out on them or losing your data or money, provided you choose a reliable platform.
Extensive variety
You can expect to be spoiled for choice with online gaming. Whether a beginner or a seasoned player, you can experiment with an extensive variety of games. In fact, you can explore every possible genre, from sports to racing, shooting, and simulation. Online casinos are ideal for people with minimal skills as they give you a chance to win with lucky streaks. You can even try your luck in a Bitcoin Casino if you are a cryptocurrency enthusiast. Gaming with Bitcoins is fast, easy, and far more lucrative than flat currency. You can deposit and withdraw for free, only with nominal processing free on bitcoin transactions.
Socialization opportunity
Since smaller gatherings are a norm in post-pandemic times, you cannot imagine growing your social circle as usual. But online gaming brings valuable socialization opportunities for gamers. You can connect and interact with players from anywhere. You can use headsets and webcams to get into conversations with other gamers. You can also share insights, discuss techniques, and enhance your gaming experience. It is even possible to forge friendships for a lifetime.
Reward opportunities
Online gaming is one of the most popular ways to make money from home. Many gamers embraced it as a side hustle in pandemic times, and some even took it up as a full-time career. You can make good money from the pastime, provided you learn skills, such as risk management and bankroll optimization. Also, you must master a few games that work for you instead of experimenting too much. Following these rules and tips is enough to get the revenues churning. The best part is that you enjoy the activity while making money. So online gaming definitely deserves all the acclaim.
With online gaming trending right now, you may want to start with it sooner than later. Seasoned gamers expect to try new games and have a good time with their favorite ones. You can even pick one to generate regular income as a side hustle. But remember to choose your website wisely and follow the rules to stay on the safe side. A little creativity and some caution can help you make the most of the online gaming trend.