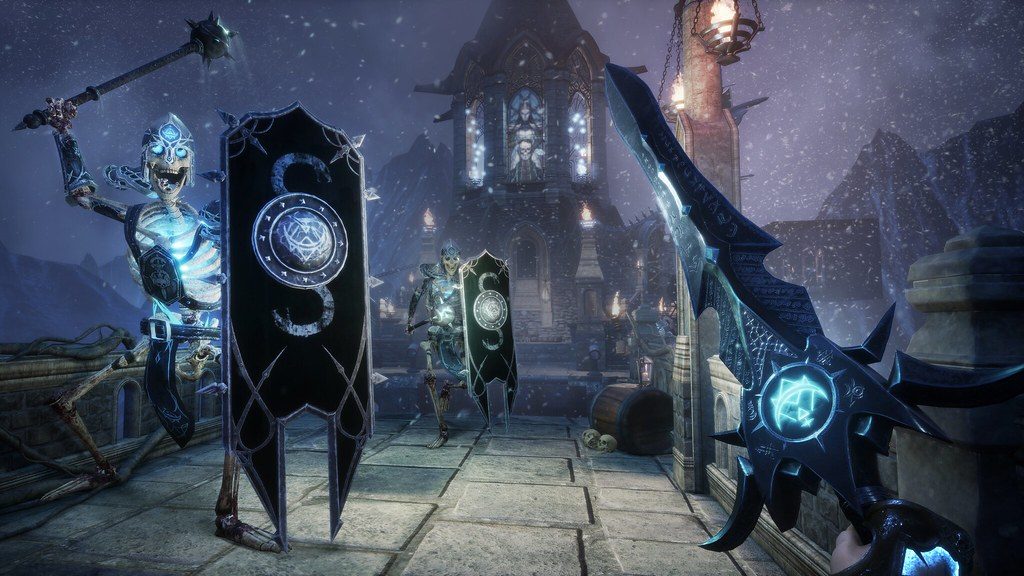 Witching Tower VR from Daily Magic Productions has been announced for PSVR. The game is set to launch later this year after being available on some other virtual reality headsets.
The PlayStation Blog announced the news earlier today. In the Witching Tower VR, you play as Anna. Set in an original, dark fantasy universe you explore the tower, solve puzzles, unravel mysteries, and control the dead. According to Artem Severin of Daily Magic Productions, Witching Tower VR is an "unparalleled experience with breathtaking visuals and environments."
Witching Tower VR is a full-fledged game, not just a short experience. Each level offers challenges, rewards, and unique story experiences to discover.
As Anna, you have a number of powers to make use of including fencing with your enemies, aiming an enchanted bow at them, or making use of your Magic. "Study your enemies, block their strikes, and counterattack with a crushing blow or a headshot."
Magic powers can also be developed in one of three categories. Necromancy will boost how you take control of the undead. Sight allows you to reveal invisible objects and see into another world. Finally, Manipulation will allow you to summon a magical lasso and control objects from afar.
A number of PSVR comfort options will be available, including the ability to change movement options like teleportation and locomotion.
You can explore the Witching Tower VR below in the announcement trailer:
The Witching Tower VR has been out on a number of other virtual reality platforms prior to PSVR. It is great to see the game make the move over so even more people can experience it. The game is currently sitting at mostly positive reviews on Steam after it launched last year.
The Witching Tower VR is in the final stages of development and is scheduled to come to PSVR later this year.
Source – [PlayStation Blog]