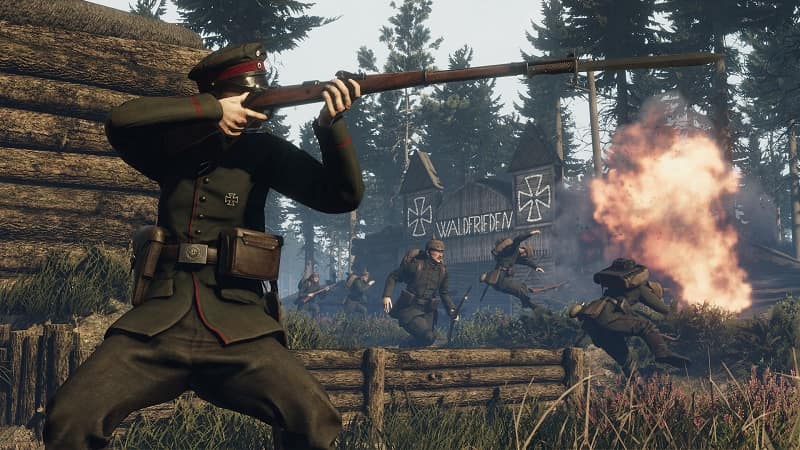 Fans of the Great War in Asia now have a good reason to celebrate, as Dutch developer/publisher ensemble M2H and Blackmill Games have confirmed that its period set FPS efforts Verdun and Tannenberg are both now available to purchase on PS4 in Asia territories.
Both Verdun and its sequel Tannenberg can be purchased on PS4 in Japan, Hong Kong, Indonesia, Malaysia, Singapore, Taiwan and Thailand.
For the unfamiliar, Verdun and Tannenberg form part of the WW1 Game Series, an ongoing and specialist franchise which caters exclusively for fans of tactical FPS efforts set during WW1. With Verdun encompassing the Western Front and the more recent Tannenberg taking in the Eastern Front campaign of WW1, both games are intense, online multiplayer focused titles that strive for accuracy and authenticity above all else.
In our reviews of Verdun and Tannenberg respectively, we thought that while niche, both titles were supremely compelling tactical first-person shooters that do a more than commendable job of evoking the grim spectacle and sophisticated battlefield tactics used in WW1.
You can catch the WW1 Game Series bundle, which contains both Verdun and Tannenberg, on the Japanese PlayStation Store right here, in addition to trailers for both games below.
Will you be storming the trenches later? Let us know in the comments.