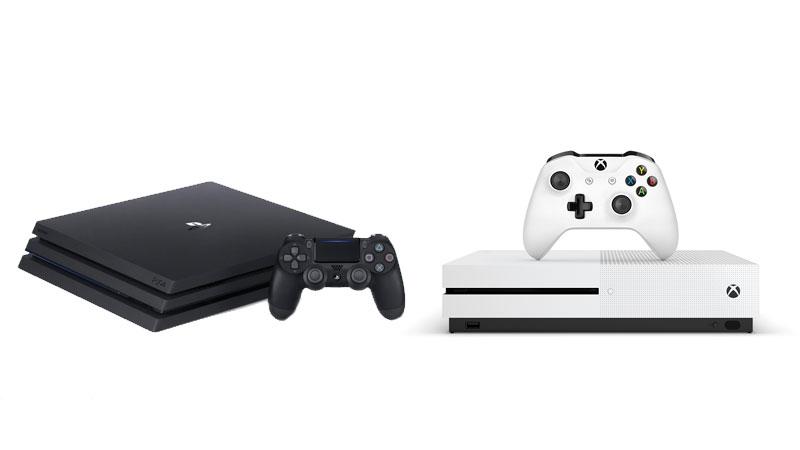 The PlayStation 4 Pro and Xbox One S arrived on the scene within a couple of months of each other back in 2016, and represent significant upgrades over the base versions of Sony and Microsoft's current-generation consoles.
While Microsoft has since launched the Xbox One X, which is regarded as the most powerful console on the market until next-gen arrives, the S remains a cheaper option for gamers, while PS4 Pro is now available at a far more wallet-friendly price than it was back at launch.
But how do both systems measure? Which is more powerful? What system does more? Let's find out!
Xbox One S vs PS4 Pro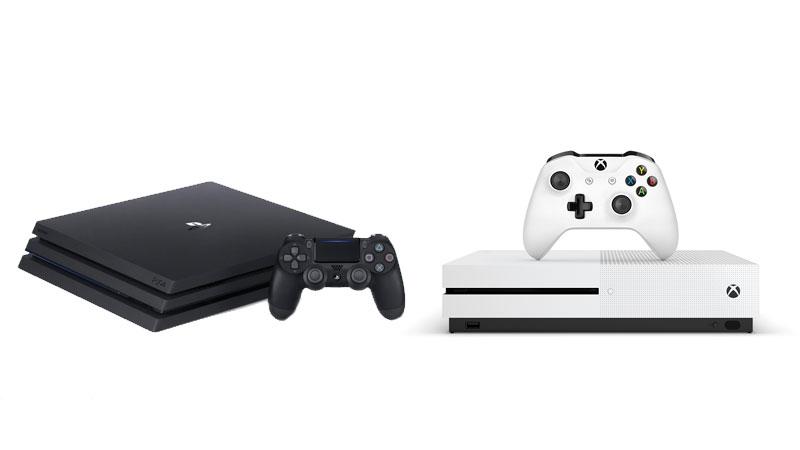 CPU – Winner: PS4 Pro
The Xbox One S packs eight Jaguar cores at 1.75GHz, while the PS4 Pro use the same technology but has the slight advantage, clocking in at 2.1GHz.
Memory – Winner: PS4 Pro
The PS4 Pro is the clear winner here, boasting 8GB GDDR5 compared to the Xbox One S, which offers 8GB DDR3/32MB ESRAM.
Optical Drive – Winner: Xbox One S
The Xbox One S has a 4K Blu-Ray drive, while the PS4 Pro has a standard Blu-Ray drive.
GPU – Winner: PS4 Pro
The Xbox One S possess a Radeon GPU with 1.24 TFLOPs peak shader, while the GPU frequency clocks in at 914MHz. The PS4 Pro, meanwhile, is housing an AMD Radeon-based graphics engine that pumps out 4.2 TFLOPs.
4K – Winner: PS4 Pro
Sony's PS4 Pro has a significant advantage here as it's able to fully output games running in 4K resolution. By comparison, the Xbox One S uses upscaling wizardly on 1080p games, but is still capable of playing UHD Blu-ray movies, something which PS4 Pro is – bizarrely – not equipped to do.
Hard Drive Storage – Winner: PS4 Pro
The PS4 Pro is available with 1TB storage as standard, but you can fully upgrade the storage if you choose to. Xbox One S comes with 500GB and 1TB flavours, or you can plump for the All Digital Edition, which also features 1TB. Again, you can upgrade the internal storage if you wish.
Overall Winner – PS4 Pro