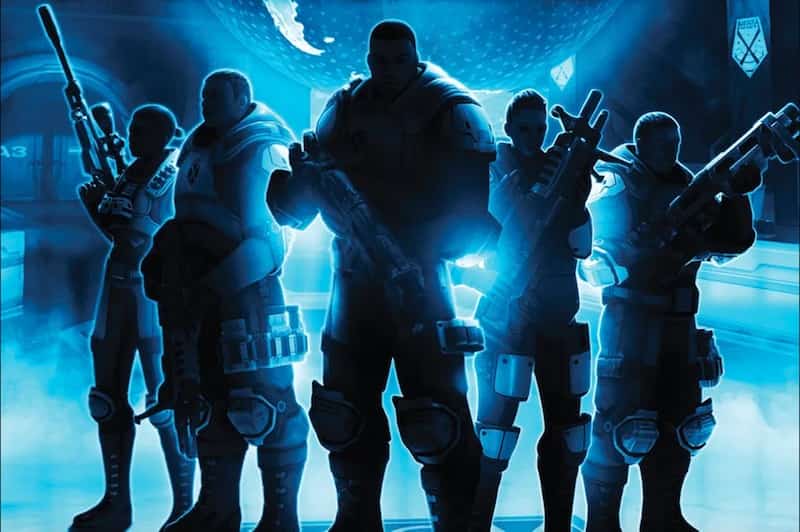 Jake Solomon, the director behind Marvel's Midnight Suns and the recent XCOM games, has announced he intends to establish a development studio.
Speaking on the latest episode of the My Perfect Console podcast with Simon Parkin, Solomon, who announced his departure from Firaxis earlier this year, revealed that he is unlikely to continue making turn-based strategy games at the new studio.
After I made Midnight Suns I looked at, 'ok, I'm going to make another turn-based strategy game, and am I excited about that?' And I found that I wasn't that excited about doing another turn-based strategy game, not because the genre isn't amazing – it's where I've spent my life – but I felt like I didn't have anything more to say in that area.

So I started thinking, what would I do if I wasn't making this? If I wasn't making another turn-based strategy game at Firaxis? And I started to get excited… There are other things that excite me as a designer, and the idea of starting something new was really exciting to me.
Related Content – Sony PS5 Complete Guide – Everything Explained About PlayStation 5 For New Owners In 2023
I realised, as the company was changing, this was my opportunity to think about maybe I should make a change. If I'm ever going to do my own thing, which again Sid [Meier] had started multiple companies and I thought to myself, if I'm ever going to start my own company… I feel like I can do this, do a whole new thing and be completely in charge of it, and that was just too exciting for me.

My intention, if anybody gives me the funding for it, is to open my own studio locally and make a new kind of game. I can't move too far away from what my experience is. I'm a creative director, but the truth is I'm actually a very in-the-weeds system designer.
Solomon said in a separate interview earlier this year that he was only too well aware of fan demand for a new XCOM game, but wasn't working on one at the time. This was before his departure from Firaxis was announced, though.
Marvel's Midnight Suns was released in December 2022 for PS5, PC, and Xbox Series X/S. You can read our full review here.
[Source – My Perfect Console podcast via VGC]