Already arguably one of the most beautiful and enduringly lovable JRPGs ever made, it seems odd in a way that Ni No Kuni: Wrath of the White Witch would even receive a PS4 remaster in the first place, especially after the somewhat less than desirable performance of its sequel – and yet, here we are.
A straight laced remaster that is justifiably concerned with improving the aesthetic rather than attempting to cram in any ill-advised extra features, Ni No Kuni: Wrath of the White Witch Remastered puts a delicious coat of delectable gloss onto what remains, to this day, one of the most opulent adventures ever crafted for a PlayStation home console. More than that however, Ni No Kuni: Wrath of the White Witch Remastered deftly succeeds in bringing one of best genre efforts of the last console generation to a whole new audience, which stands as reason enough to give Level 5's magnum opus a second bite at the commercial apple.
Ni No Kuni: Wrath of the White Witch Remastered PS4 Review
The Most Opulent RPG Of The Previous Generation Returns In Stunning Form
For the uninitiated, Ni No Kuni: Wrath of the White Witch perfectly performs that tireless storytelling trope of whisking a young protagonist away from their distinctly ho-hum existence into world filled with eye-opening magical splendour and jaw-slacking wonder.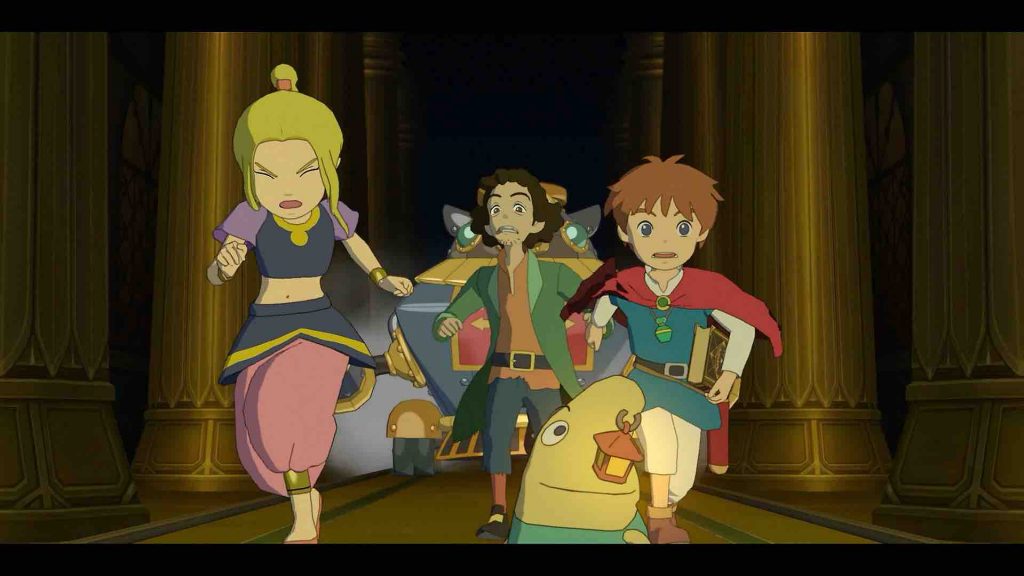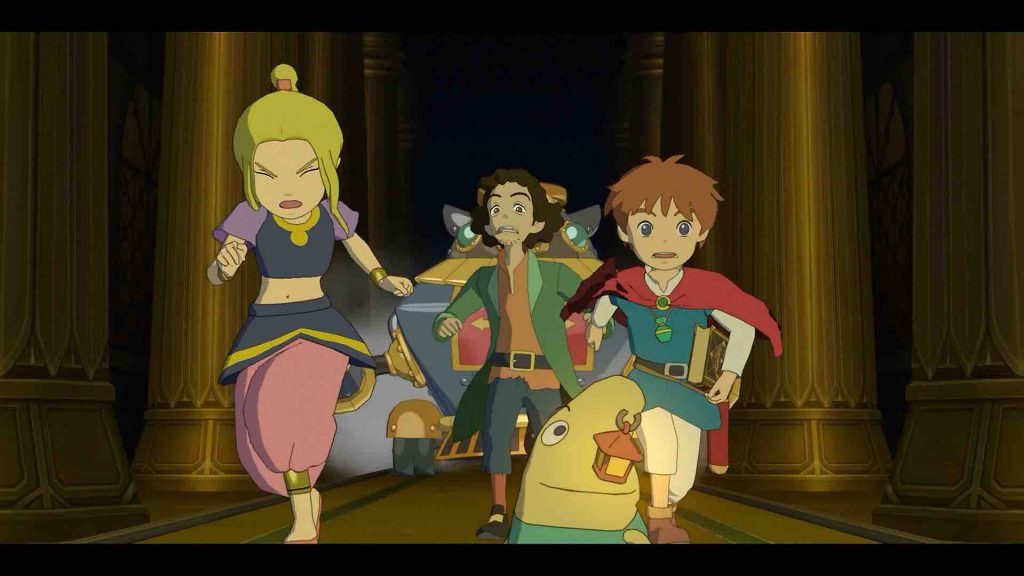 Cast as Oliver, a young inhabitant of the prosaically named Motorville (itself a decidedly romantic riff on the American towns of the 50s and 60s that found themselves swept up in the automotive industry boom), players follow him through a family tragedy that causes him to enter another world, whereupon he realises that the denizens of this fantasy world have connections with people on Earth, or 'soulmates' as they're referred to.
Related Content – Our Original Ni No Kuni: Wrath of the White Witch PS3 Review
Without giving too much away regarding the main thrust of the narrative, Oliver joins forces with an odd-looking fairy called Drippy (who just so happens to be voiced a massive charming/annoying Welsh voice actor, depending on what side of that particular fence you fall), and together they journey across this fantasy world hoping to undo the malevolent influence of Shadar, an evil sorcerer who has broken the hearts of the realm's inhabitants and who craves nothing but absolute power.
Beyond the wistful and engrossing trappings of its story and cast of characters, Ni No Kuni: Wrath of the White Witch soars on account of its surprisingly industrious battle system too. Initially seeming as a spirited take on the energetic real-time scraps pioneered by the Tales games, developer Level 5 takes things a stretch further with the inclusion of familiars, that when tamed beforehand, can be unleashed on the field of battle to aid your party or stymie your enemies.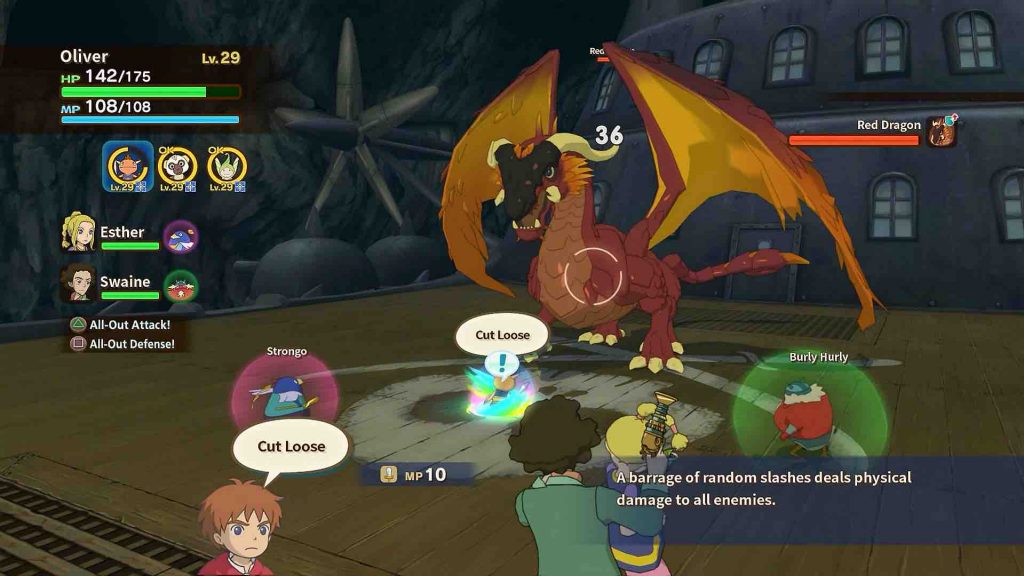 And arguably, it's the familiar taming which Ni No Kuni: Wrath of the White Witch employs that serves as one of the bigger points of preference that players typically embrace when choosing this game over its sequel, not least because in its way, the familiar taming evokes fond memories and comparisons with Nintendo's Pokemon franchise.
Then there is the sweep and spectacle of the thing. In every way that an RPG can be considered to be epic, or a memory affirming adventure that lingers long after the credits have completed its tapestry parade, Ni No Kuni: Wrath of the White Witch emphatically ticks those boxes – even today. Beyond the intrigue and enjoyment proffered by its enduring battle system and the relentless tide of charm brought on by its cast and characters that washes over players, Ni No Kuni: Wrath of the White Witch has long endured in other ways too, notably in the soaring audiovisual presentation responsible for bringing so many interested eyes to it in the first place.
An Absolutely Stunning Remaster Of An Already Gorgeous Genre Effort
Bringing the legendary caliber of Japanese national treasure animation outfit Studio Ghibli on board (something that was sorely missed in the sequel, along with the familiar based combat), it's hardly an exaggeration to say that Ni No Kuni: Wrath of the White Witch looks quite unlike any other RPG on the market. Assuming the stewardship of Ni No Kuni's visual direction, the influence of the studio that Hayao Miyazaki built can be keenly felt throughout the duration of Wrath of the White Witch, as the fully Ghibli animated cutscenes and character designs all combine to make an offering which truly looks like a Studio Ghibli video game.
Audibly too, Wrath of the White Witch excels. Long-time Studio Ghibli collaborating composer Joe Hisaishi fashions a soundtrack that still mesmerises even nearly a decade later, aided by the Tokyo Philharmonic Orchestra, Hisaishi succeeds in creating a score that balances the twee and the grandiose and which deftly mirrors the visual wonderment that Ni No Kuni oozes from every pixellated pore.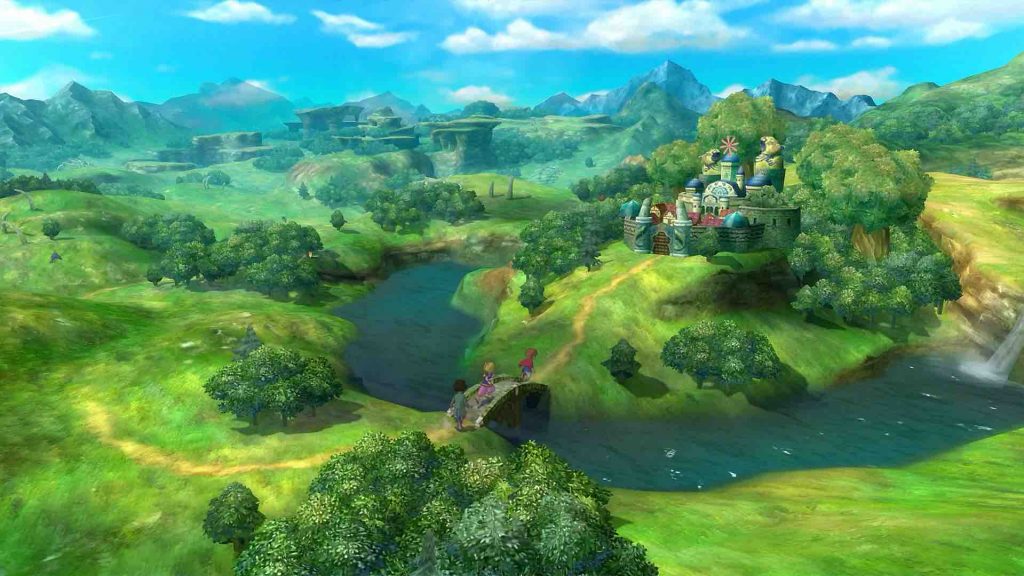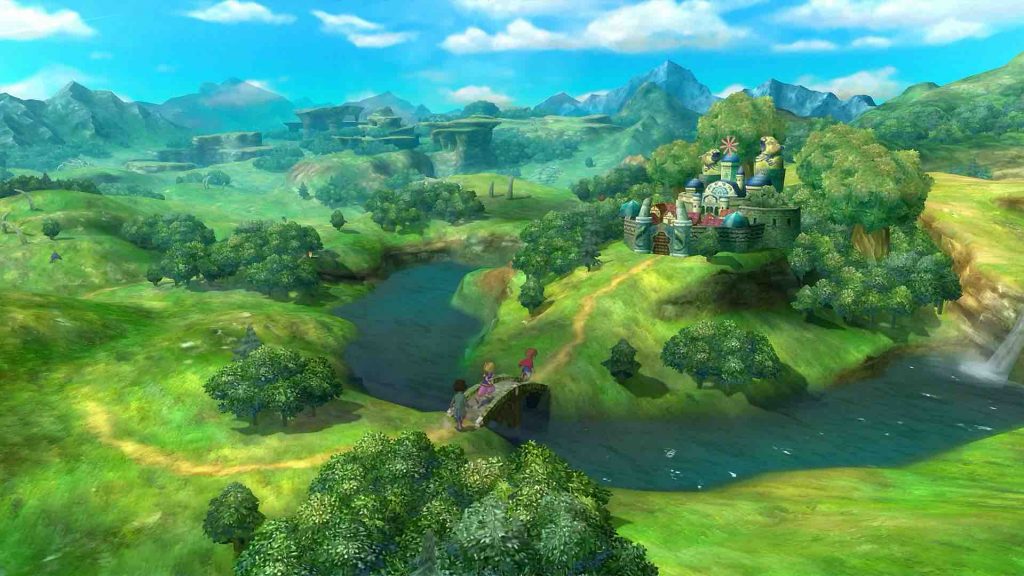 In its remastered form, the debut of Wrath of the White Witch on PS4 merely serves to place another layer of polish and gloss on what is already a handsomely made genre effort. On the base PS4, Ni No Kuni: Wrath of the White Witch Remastered soars with a pristine 1080p presentation and a buttery smooth sixty frames per second framerate.
Related Content – Ni No Kuni 2: Revenant Kingdom PS4 Review
As a PS4 Pro owner, nothing makes you feel happier than seeing a submenu called '4K settings' and indeed Ni No Kuni Remastered does not disappoint, as it allows players to choose between razor sharp 4K resolution at thirty frames per second and a still beautiful 1440p resolution setting which trucks along at sixty frames per second. As remasters go then, Bandai Namco and the folks at porting studio QLOC have done a great job – using contemporary tech and software to simply embellish the beauty that was already there and as such, Ni No Kuni: Wrath of the White Witch Remastered effortlessly stands should to shoulder with the JRPGs of today.
Perhaps the greatest feat that Ni No Kuni: Wrath of the White Witch Remastered pulls off is that it makes one of the most engrossing JRPGs of the last decade relevant to contemporary audience, with a respectful remastering effort that keeps all the good stuff intact while underscoring everything that was so beloved about the game in the first place. If you're a fan of JRPGs and missed out on Ni No Kuni: Wrath of the White Witch the first time round, you really have no excuse now.
Ni No Kuni: Wrath of the White Witch Remastered releases for PS4 and PC on September 20, 2019.
Review code kindly provided by publisher.