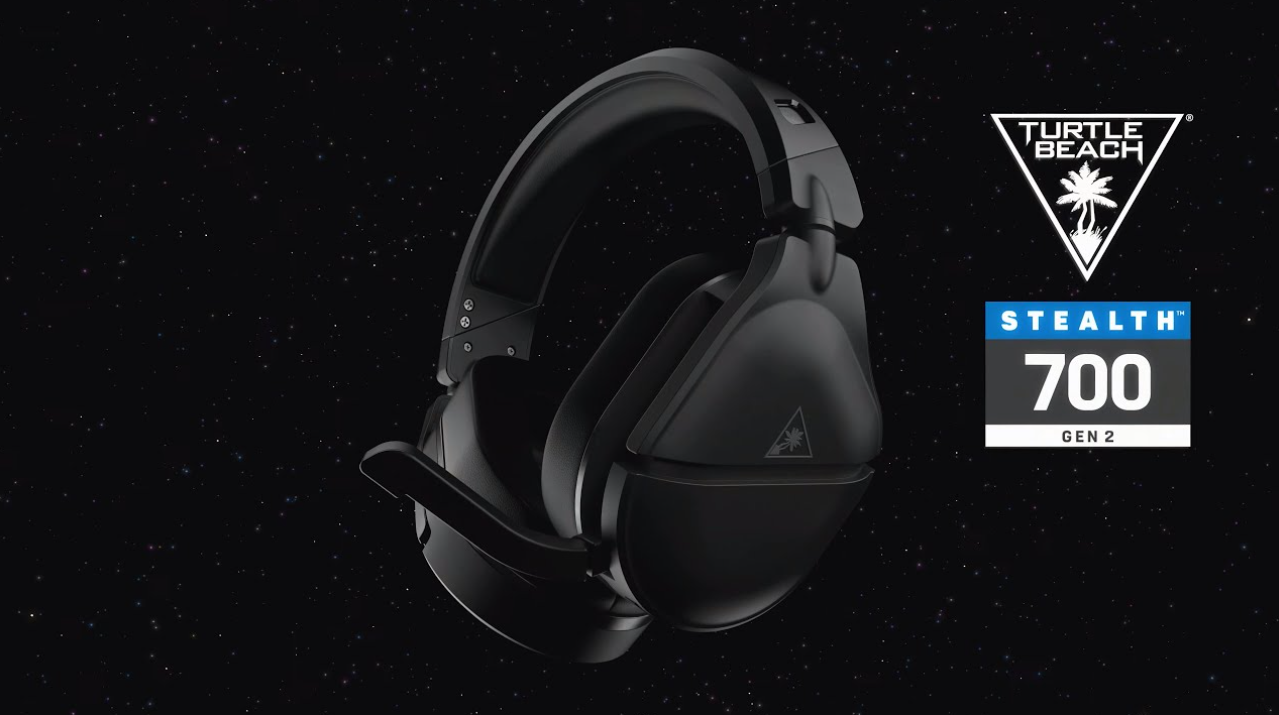 Turtle Beach Stealth 700 Gen 2 Headset PS5 & PS4 Review – Headsets are a tricky beast for me and a number of players, as they need to offer great audio and sit right on your head, feeling comfortable and able to be worn for long gaming sessions.
Turtle beach's Stealth 700 Gen 2 for PS4 and PS5 is a great way to experience the 3D audio available on Sony's new console and just all around a good headset with any game, offering crisp audio and the ability to fine-tune it to just how you like.
But, despite those positives when it comes to audio I couldn't find comfort in the Stealth 700 Gen 2's as the plastic design and form-factor left me with a heavy head and a a general feeling of discomfort, needing me to take it off to reset myself and remove the weight pressing on my head.
Turtle Beach Stealth 700 Gen 2 Headset PS5 & PS4 Review
Audio Fine-Tuned For PlayStation Gamers
When you read the description of this headset and it says the audio has been "optimised for PS5 3D audio" you naturally would feel a bit sceptical. But, I have to say that the audio experience on these headphones was stellar. I tried it out with a number of PS5 games, including Demon's Souls and Call of Duty: Black Ops Cold War and found the experience to be crisp accurate and impressive.
The swing of a sword and the sound effects of my enemies' souls being gobbled up by my character rung in my ears sharply. Each hit, each gargle or grunt my foe made was translated excellently to the audio coming into my headphones. Call of Duty: Black Ops Cold War was much the same with gun sounds accurately being translated to the 3D space and the ability to hear where fire was coming from just through sound, much the same as in Demon's Souls.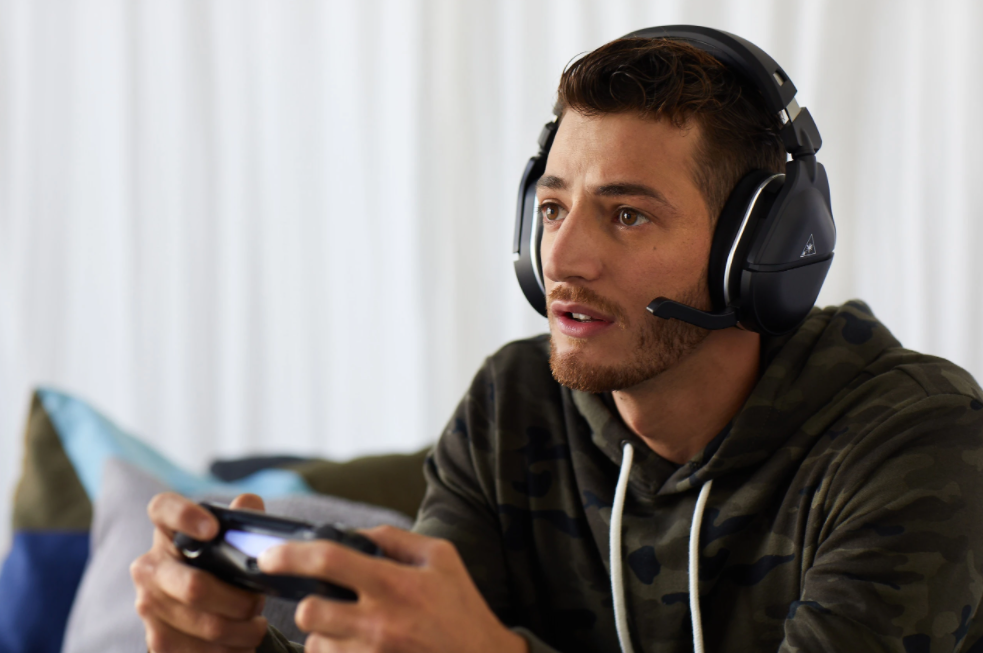 But the experience is also great for those using a PS4 or playing PS4 games on their shiny new PS5. Audio keeps the crisp and sharp feeling that was present on PS5 and has all the same benefits of normal spacial audio but not to the same accuracy as 3D Audio, obviously. I was particularly impressed with the 700 Gen 2's 3D audio when I played Cyberpunk 2077. The music of Night City's Night FM radio station were a joy to here with these headphones and the synth-pop melodies echoed nicely.
And whilst I have no major complaints with the audio I did run into a consistent bug when a lot was happening on screen, resulting in a virtual mess of noise that would cause the audio to give out for a brief second, with a loud scratch, almost as if the headset couldn't take it. I tried the headset at various volume levels but I often ran into this issue in Demon's Souls and DiRT 5 at any volume, although when the volume was quieter the scratch was more bearable, but then I couldn't hear the game. It wasn't a consistent problem that it caused an issue with my sessions, but it happened enough that it became an annoyance.
As for the microphone, I found it to be of a solid quality and good enough for online gaming. It didn't particularly stand out, but it definitely gets the job done and there are far worse out there. I do like how it neatly tucks into the side of the headset though, which stops it feeling like it is getting in the way as you play and aren't chatting with friends.
A Form Factor Not Built For Me
Unfortunately, the big downside with these headphones for me was the form factor and build. Normally, I use a pair of Steelseries Arctis 7, which have very small ear cups that cover your ears and a more flexible and free-moving build allowing me to adjust while gaming more easily and also not feel too much pressure on my head whilst I play.
The Stealth 700 Gen 2's instead opt for a plastic structure, where the core build is made out of thick casing rather than the thinner options you would find on the SteelSeries. The ear cups are also far deeper on the Gen 2's and whilst wearing them initially didn't cause any issues, after about an hour or two I had a lot of problems finding comfort in wearing them. The ear cups felt drowning and whilst some will like that, I found it to get quite sweaty in there, and as a result, uncomfortable. The lack of any protective fabric in them as well didn't help, as it is just the plastic casing.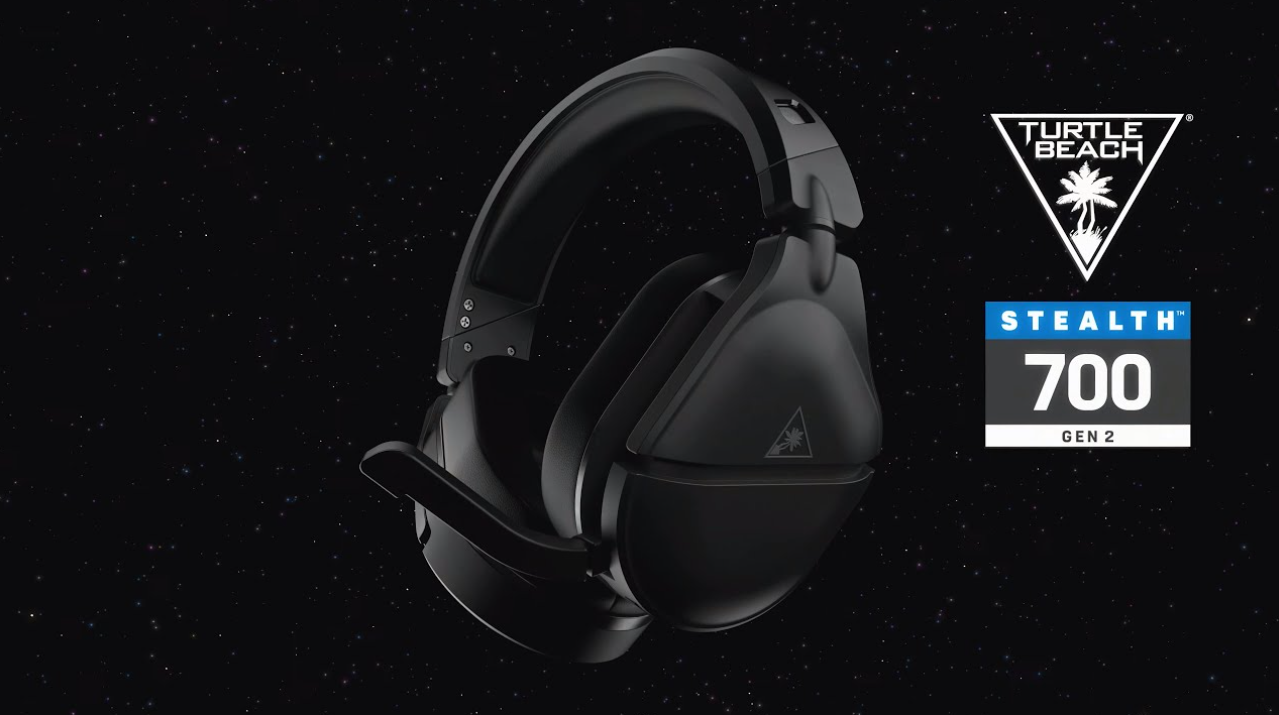 Similarly, when it comes to being able to move freely with the headset the large ear cups and amount of plastic made my head feel restricted and also heavy. There is a lot pressing onto your head when you wear these and after a couple of hours my neck started to hurt and I needed to have a break, which is something I have never needed to do with my Arctis 7s.
I must mention that I am quite a small person, low 5-foot range and as a result have a much smaller head than a lot of people out there, so for those who are taller, have more bodyweight and can take more weight on their head I would imagine that this would be a non-issue for you. But, for smaller people or those who are of a lighter weight, the Stealth 700 Gen 2 isn't really built for you.
Ports And Plugging
As for the ports and options available on these headphones, most of it is your standard-issue choices, with the ability to use it via USB, plugging a dongle into your console and it connecting wirelessly. I didn't have any issues with losing connection, but if you have your headset off and try to connect it to your PS5 it can be a bit fiddly with the Bluetooth connection not being made and instead you waiting around for a few minutes to see if it will connect, which is doesn't do all of the time. A reset of the console fixed it for me though.
As for charging, these headphones use USB-C which is a nice addition over the typical micro-USB cables which are slowly being used less and less.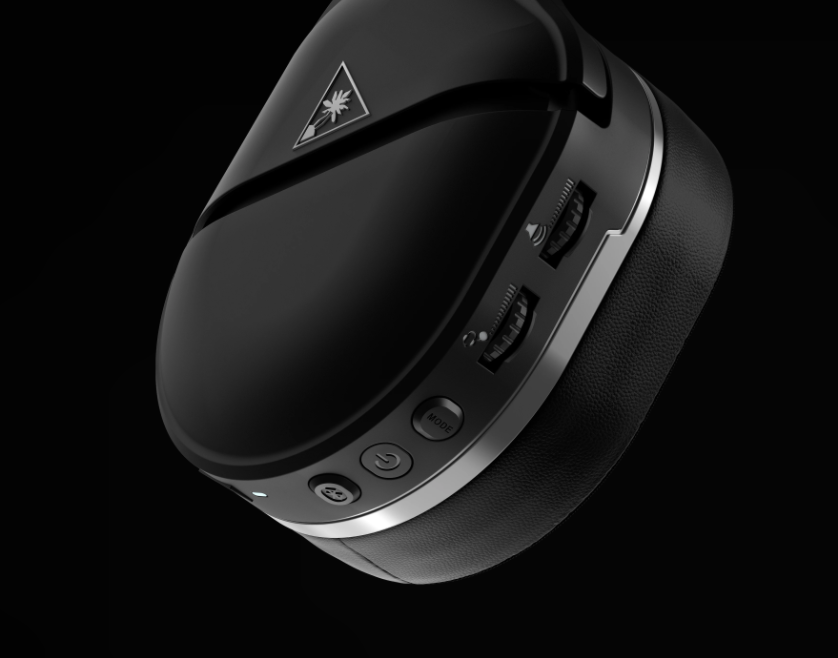 One great feature of the Stealth 700 Gen 2 headset is that you can control and tune your audio experience via your phone, finding the perfect balance for the game you are in via the app. It is nice not to have to delve into system settings or download third-party apps and be able to tune your experience then and there.
A Solid Headset For the Sound But Not A Great Fit For Everyone
The Turtle Beach Stealth 700 Gen 2 Headset is great when it comes to the sound on offer and the accuracy it is able to pull off the PS5's 3D audio and make your games sound amazing. But, the bulky plastic design isn't great for those who prefer a lightweight headset or can't take too much weight on your head for long periods of time. For those who are a fan of Turtle Beach and enjoy the bulkier headsets then the 700 Gen 2 are a great pair to get for PS5 and PS4. But, for those who prefer the slimmer and sleeker fit, it is worth spending the small amount of extra money to go with something that fits you better.
The Turtle Beach Stealth 700 Gen 2 Headset is available now and is compatible with both PS5 and PS4.