SCE and Quantic Dream have revealed today the Special Edition box art for the PlayStation 3 exclusive, Beyond: Two Souls, which is due to release October 8, 2013. The case features an emblazoned scene of protagonist Jodie Holmes, differing from the close-up shot of Holmes in the standard edition.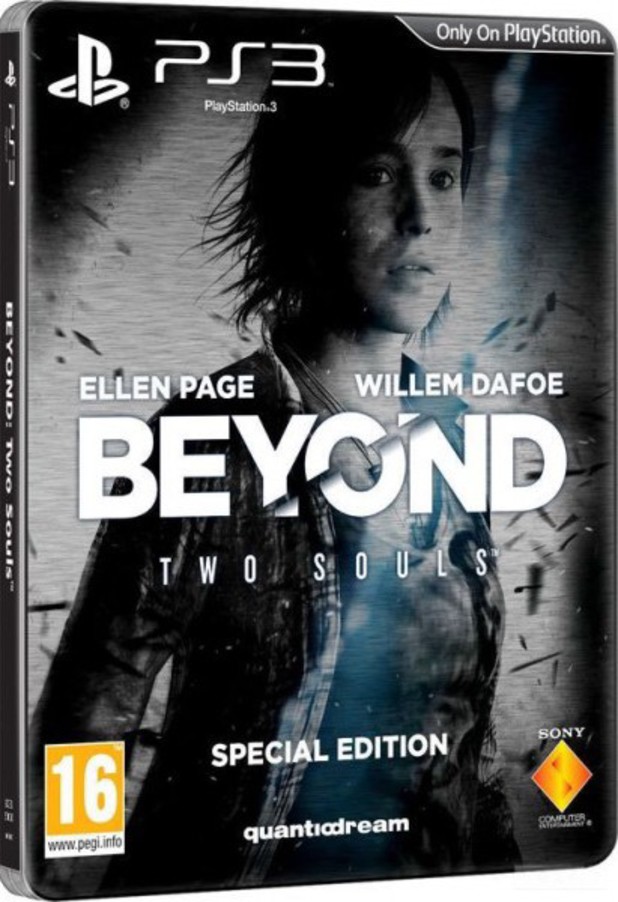 Players who upgrade to the special edition (see author's note below) will gain 30 additional minutes of gameplay, a video feature depicting the creation of the game, the game's soundtrack, as well as a bonus theme and avatar pack.

For more on the PS3-exclusive Beyond: Two Souls, starring Ellen Page as a woman with supernatural powers seeking to understand the world around her throughout various stages of her life, head over to PlayStation Universe's official game page.

More on this upcoming interactive cinema from Quantic Dream may be released at E3. Stay tuned at PSU's E3 hub, and on Twitter @PSUdotcom.
Author's note: For gamers who know they'll be purchasing Beyond: Two Souls, GameStop is currently offering a limited number of free upgrades. I was attempting to check the price difference between the standard release and special edition, and noticed that the special edition is currently listed for the standard $59.99. How long this deal lasts, I'm not sure, but monetarily a wise choice for anyone who is set on making this purchase.

Steven Chaffin, Jr. | @steven_chaffin | The Editor's Desk

Steven is an American editor for PlayStation Universe, and enjoys the odd, unintended connection that will always exist between Two Soul's Jodie Holmes and The Last of Us' Ellie.