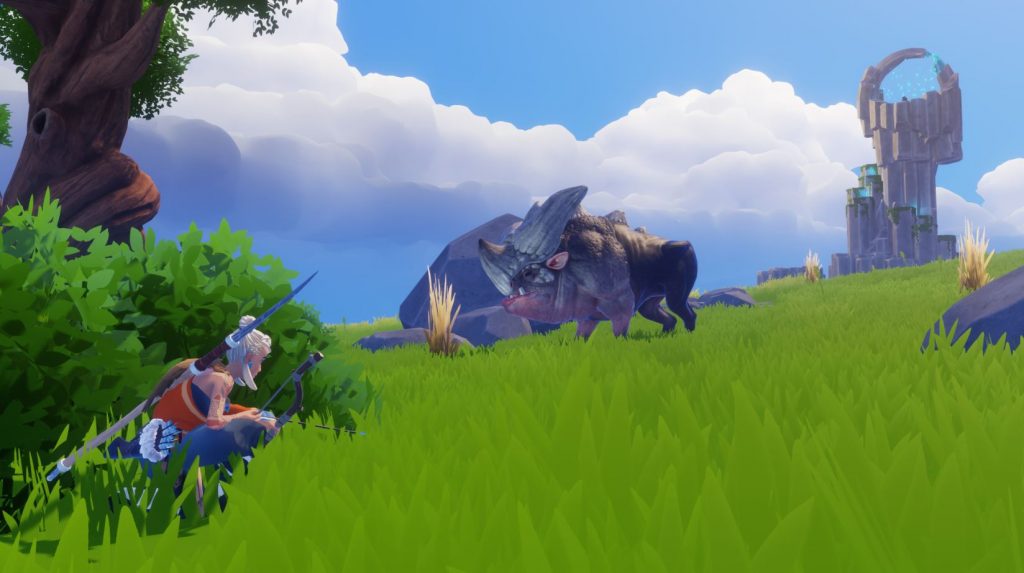 5 Lives Studios & Deep Silver released a 20-minute Windbound gameplay walkthrough earlier today for the upcoming PS4 game.
The walkthrough was narrated by Mitch Clifford, co-founder and lead animator of 5 Lives Studio. Adding on to what was revealed in the gameplay trailer, Mitch takes us through what players can expect from Windbound.
The game evokes strong Legend of Zelda: Breath of the Wild vibes. From how sailing works in the game to more Nautilus towers, as well as the mysterious area known as 'The Crossing', this gameplay first look gives you a great idea of what you can expect when Deep Silver releases the game and sans of survival and exploration games should have a lot to enjoy.
You can watch the Windbound gameplay walkthrough for PS4 below:
The game stunned us when it was first revealed and it is one of a few titles Deep Silver has in its portfolio with the most notable one being Chorus a PS5 title, that harkens back to classic arcade spaceflight games.
Windbound releases for PS4 on August 28.