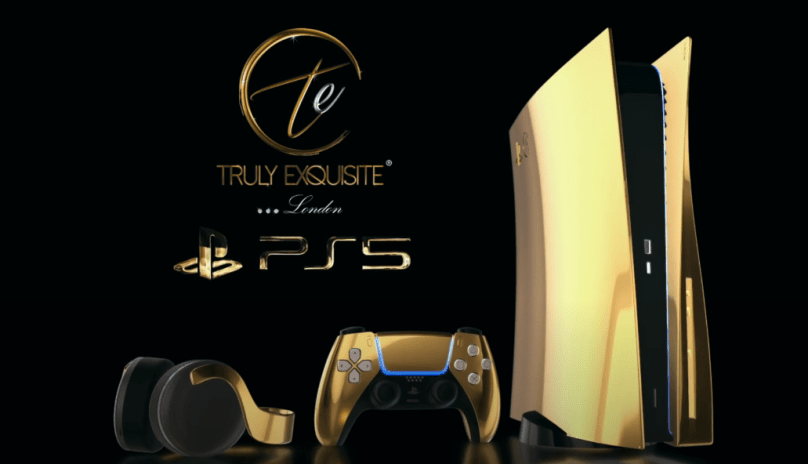 Truly Exquisite has revealed a stunning custom 24K Gold PS5 model that will be launching in extremely limited numbers this holiday season, most likely in December.
Gold PS5 Revealed
Officially titled the Special Limited Luxury Edition, this Gold plated PS5 will be available directly from Truly Exquisite as well as a few luxury retailers around the world, but in extremely limited numbers. There's also a Platinum PS5 and Rose Gold PS5 up for grabs in addition to the 24k Gold version.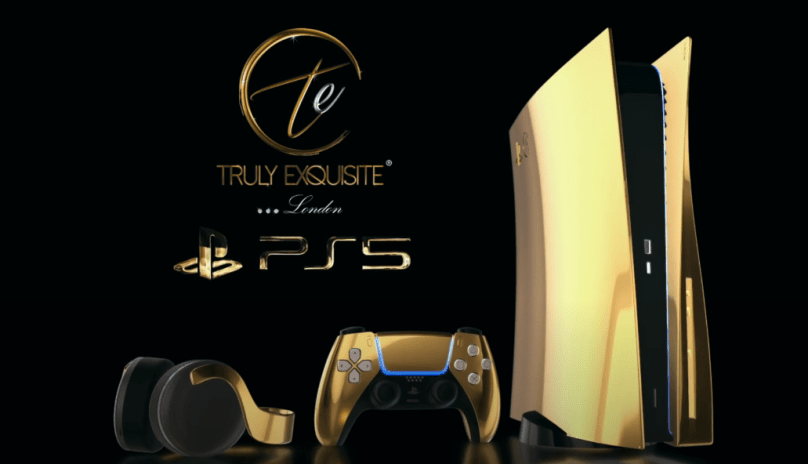 The Gold PS5 release date has yet to be announced seeing as Sony hasn't officially confirmed when its new console is launching. However, it'll be out in time for Christmas, and is likely to set you back 'at least a few thousand British pounds.' Well, it is 24K gold, after all.
Kunal Patel, founder and CEO of Truly Exquisite, commented:
PS5 is arguably the most anticipated games console to ever be released and many people have been waiting years for this release. By offering a luxury limited edition PS5 for those individuals that truly want to stand out will be a popular choice.

We've shown some of our most exclusive clients are renderings of the PS5 and have already had customers wanting to order these even without it being released. These will be hugely popular especially due to them being limited pieces with probably no more than 100 pieces released worldwide.
The PS5 is due for release this holiday season.