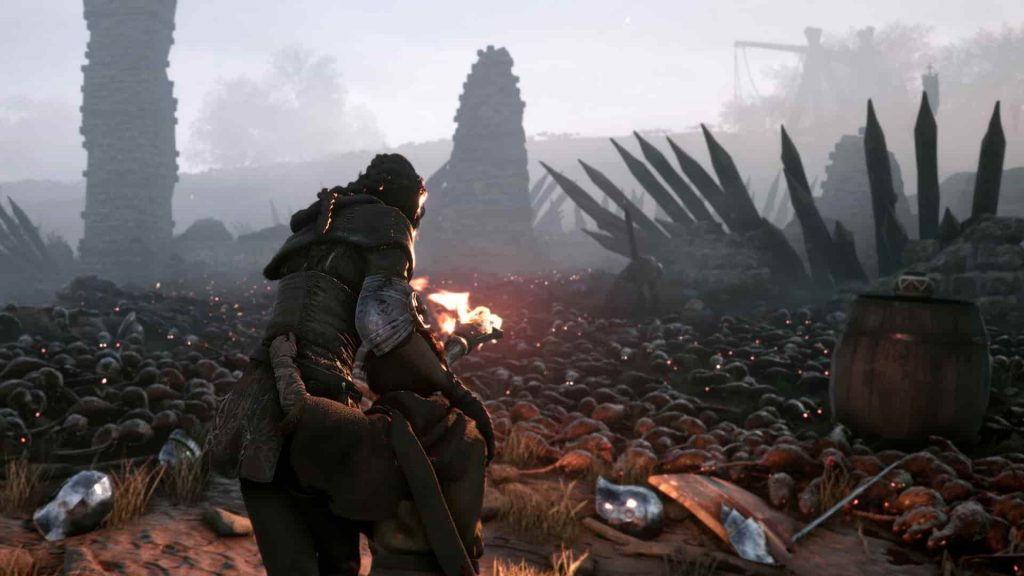 And so the cheers ring out – it looks A Plague Tale 2 is in development for PS5 and Xbox Scarlett.
Outed by XboxSquad, a French Xbox specialist outlet, the site claims that A Plague Tale: Innocence developer Asobo Studio will return to develop the sequel. In terms of timescales, A Plague Tale 2 (or whatever it ends up being called) is supposedly set to be unveiled sometime in 2020, with a view to release the game at some point during 2022 – which makes a next-gen debut for the title (assuming it exists), an absolute certainty.
Eurogamer contacted publisher Focus Home Interactive for comment on this most delectable of rumors, and while Focus did not deny the rumor, it did say that it would talk about Asobo Studio's next game "when the right time comes".
You can catch the statement in full below:
"Focus Home Interactive and Asobo are very proud of the critical and public reception of A Plague Tale: Innocence, and the sales. We're delighted to have received a solid number of awards and nominations, including for Best Narrative at the Game Awards next week. We want to pursue our efforts to make sure the game gets even more attention from players and we will thus keep promoting that title as it deserves.
"Of course, we announced last year we are partnering with Asobo for a future project but never confirmed if it was a sequel to A Plague Tale or not – and will give more details on that title when the right time comes."
For what it's worth, A Plague Tale: Innocence turned out to be one of the best games of the year – deftly intertwining stunning visuals, fearful atmospherics and well-executed stealth gameplay as players take control of a pair of siblings attempting to escape the plague and the French Inquisition in Dark Ages France.
As far as a sequel goes, yep, we'd be all up for that over here at PlayStation Universe.
More as we get it.
Source: Eurogamer