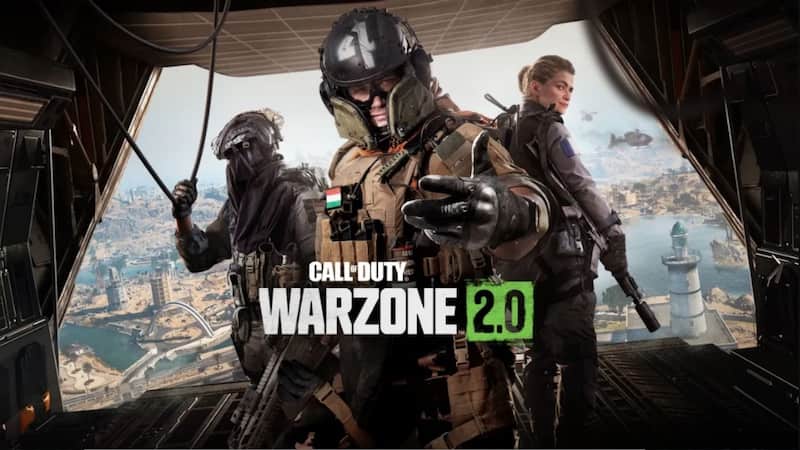 Activision has announced details on Call of Duty: Modern Warfare 2 & Call of Warzone 2.0 Season 1, which is set to go live on November 16 at 6.00pm GMT/1.00pm EST.
Al Mazrah will be the launch map for Call of Duty Warzone's second iteration, which is set in the United Republic of Adal. The map is packed with 18 points of interest, and features subsections including Al Bagra Fortress, Embassy, Zarqwa Hydroelectric, Taraq, Sariff Bay and Sa'id.
Meanwhile, Call of Duty 2.0 will see the return of custom loadouts, while a new backpack system has been implemented to allow players to carry various times. There's a new Gulag 2v2 environment take for a spin too, which randomly paired up duos are tasked with vanquishing opponents to return to the standard battle royale affair.
However, the opposing team can earn a second chance by taking down the AI jailer, who shows up mid-match, and you can select from AI combatants at Strongholds and Black Sites.
Call of Duty Warzone 2.0 also offers aquatic combat and a new fuel mechanic, with waterways requiring players to navigate using a boat or by swimming. If you find yourself in the water, you can only equip sidearms, melee weapons or throwing knives.
Related Content – Sony PS5 Complete Guide – Everything Explained On PlayStation 5 For New Users
One of the biggest new additions is the offering of a third-person playlist for Season 1 of Call of Duty Warzone 2.0. Elsewhere, vehicles must now be refulled with gas cans dotted across the map or at gas stations, as they no longer offer unlimited fuel. There's also new vehicles to take for a spin, including a Heavy Chopper and GMC Hummer EV pickup truck.
Speaking of the new DMZ mode, Activision labels it as "an open-world, narrative-focused extraction mode where Operator squads have free rein to complete faction-based missions, take on additional side objectives, engage with enemy Operators or AI combatants, and search for valuable items, all while fighting to survive toward exfiltration."
Once the Warzone 2 ecosystem is fully stable, and after a small development break for Thanksgiving for the developers who observe this US holiday, Warzone is planned to be relaunched as Call of Duty: Warzone Caldera as a separate experience. This will happen at approximately 10 AM PT on November 28.
Call of Duty: Modern Warfare 2 is now available for PS4, PS5, PC, Xbox Series X/S and Xbox One, with Call of Duty: Warzon 2.0 launching on November 16, 2022.