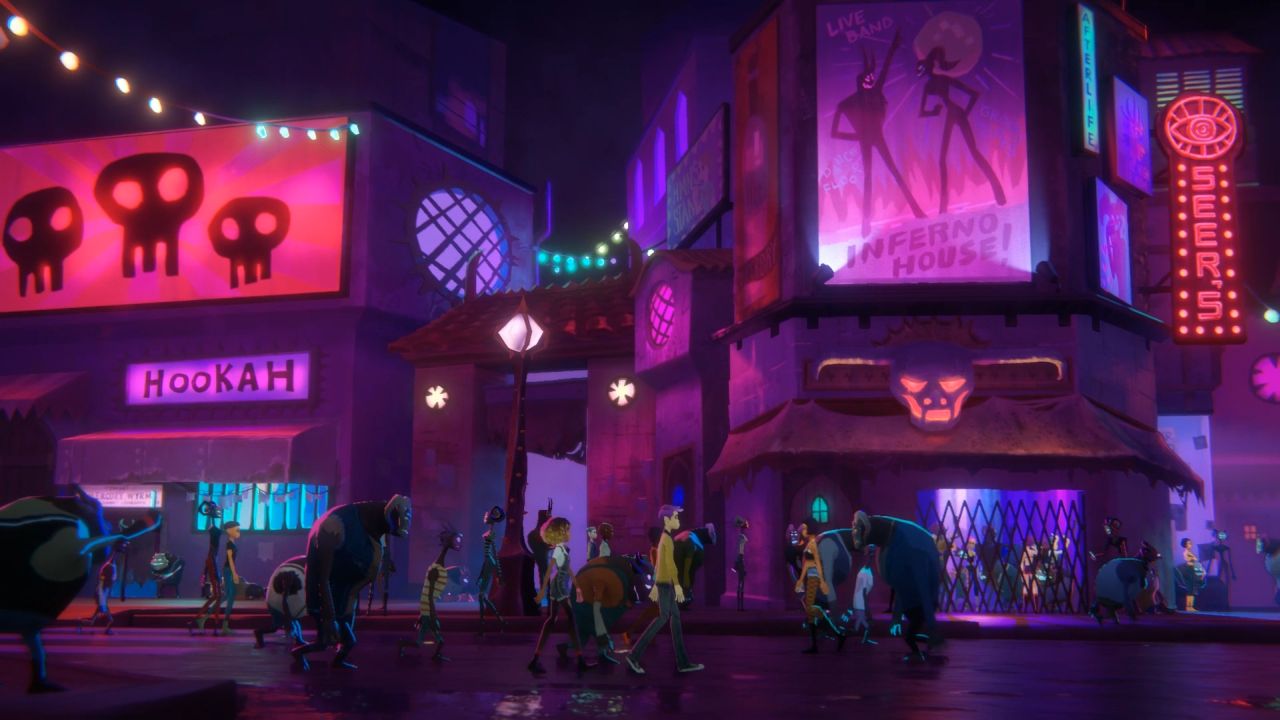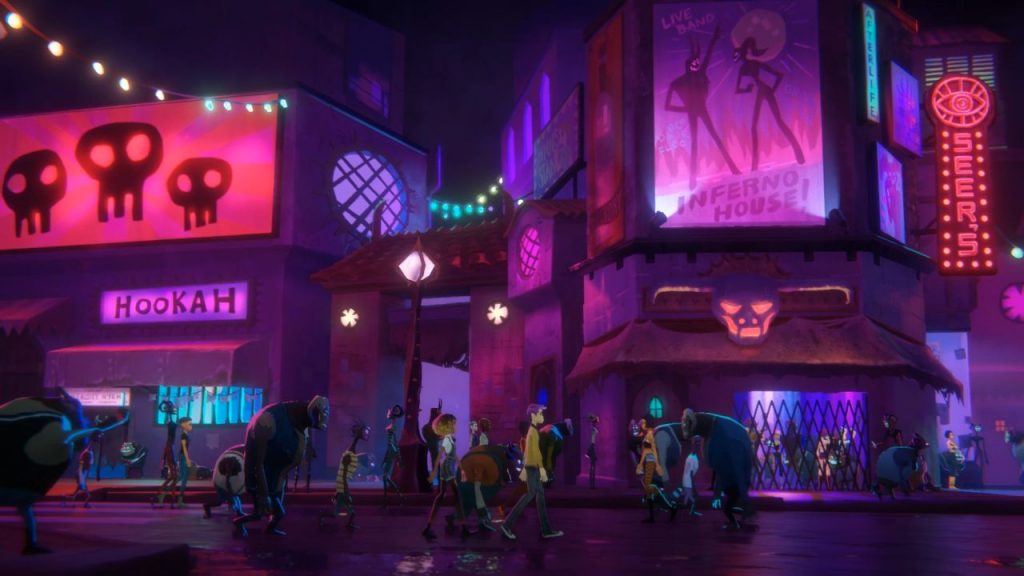 Afterparty, the long-awaited third title from developer Night School Studio has been given a release date, alongside officially being confirmed for PS4. The Afterparty PS4 release date is October 29, 2019 (just in time for Halloween).
In Afterparty, you play as Milo and Lola. Both of them are best buddies and also recently deceased. Therefore, the are stuck in the endless void of Hell. But, there is an escape: Outdrink Satan and he will grant you access to Earth and an escape from Hell.
The announcement was elaborated upon on the PlayStation Blog with a ton of development notes and details.
First of all, Khoi Dao (Detective Pikachu) will voice Milo, whilst Janina Gavankar (Star Wars Battlefront 2) will voice Lola. Both of them will discover a lot during their night in hell. Sean Krankel, Co-Founder of Night School Studio, described it in the following way: "Over the course of your night in Hell, you'll explore the peaks and valleys of long term friendship in ways that haven't been seen in games before."
On top of that, Sean elaborated on some of the inspirations behind the game "The game evokes the vibes of Bill & Ted, Superbad, and Beetlejuice, but as a playable bender through Hell's weirdest districts. To fulfil this promise, we needed to build a world, mechanics, and story that constantly reinforced the dream of letting players star in their own comedic romp. To that end, here are the key creative pillars we focused on while making Afterparty."
On top of that, the game will feature more than 30 drinks to choose from when you are daring to outdrink Satan. The game will allow you to do a lot more than just drink. You can dance on a dancefloor, interact with a demonic band manager, and even play beer pong.
You can watch the latest trailer for the game below:
Afterparty launches for PS4, Xbox One, and PC on October 29, 2019.
Source – [PlayStation Blog]