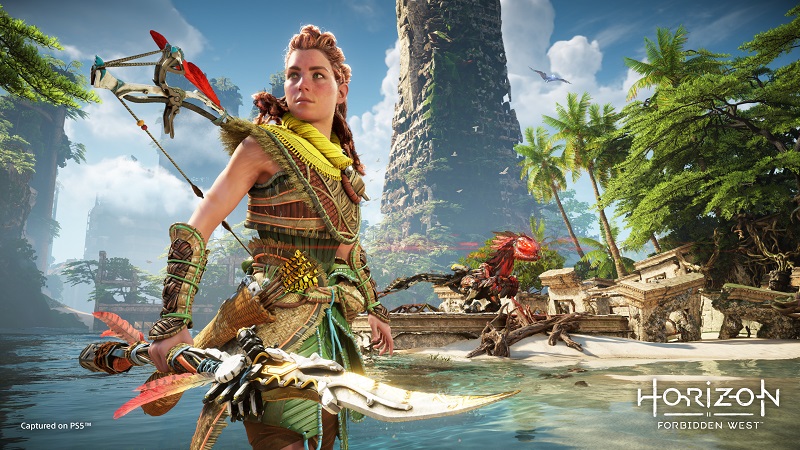 Horizon Forbidden West isn't coming out until February 18, 2022, but that hasn't stopped Sony from taking every opportunity to give us a closer look at different aspects of development, like today's (September 27) PlayStation Blog post, which revealed that similar to the first game, Aloy's gear will have special benefits for different situations.
Now that we have a release date to focus on, Sony and Guerilla are finally talking more about Horizon Forbidden West, which is great to see because we get good news like the fact that the same gear system players loved in the first game will be back, but it's been improved for the sequel in that your gear will also have skills attached to it which can be maximized for an even bigger boost to Aloy's abilities.
The blog post also talks briefly about how Horizon Forbidden West features a brand new and improved skill tree, though we'll have to wait to find out more. With launch still a way's off, its possible that we'll even get a Horizon Forbidden West dedicated State Of Play, to set the stage in the final weeks before release.
Source – [PlayStation Blog]