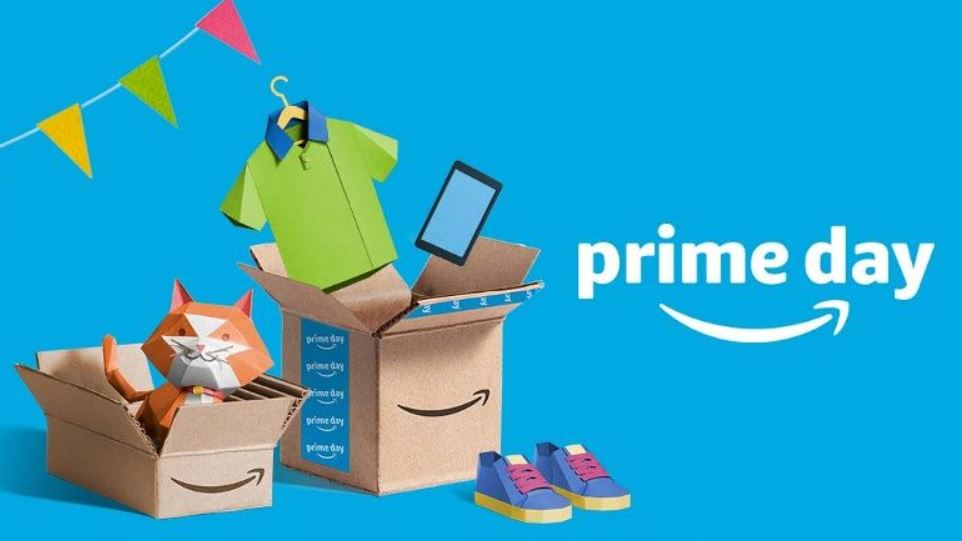 Amazon Prime Day 2020 begins on October 13 and runs until the end of October 14 after a delay this year due to the COVID-19 pandemic. But, the day this year will still be filled with great deals in the UK on gaming products for PS4, PSVR, and PS5. On top of Amazon offering great deals, other retailers will be offering their own discounts on products to try and incentivise you to spend your money with them instead. This article will feature all the best PS4, PS5, and PSVR gaming deals in the UK on Amazon Prime Day.
Amazon Prime Day 2020 UK PS5 Deals
UK PS5 Hardware Deals
The SanDisk Extreme Portable SSD 2TB (Up To 550 MB/s Read) is £219.99. This can be used on PS5 to store games to save space on the console's primary SSD, and is also compatible with PS4. Also available in 1TB, 500GB and 250GB variations.
UK PS5 Software Deals
ShopTo has slight discounts on a number of PS5 pre-orders:
Amazon Prime Day 2020 UK PS4 Deals
UK PS4 Hardware Deals
The havit RGB Wireless Gaming Headset for PS4, with Surround Sound and HD microphone, is 40% off on Amazon, priced at £17.99.
The Rose Gold DualShock 4 Controller is 20% off on Amazon, priced at £39.99.
The BEBONCOOL PS4 Cooling Stand with DualShock 4 charging ports is 26% off on Amazon at £19.85
The BEBONCOOL PS4 DualShock 4 charging station is 41% off, priced at £9.98
The WD 14 TB Elements Desktop External Hard Drive is 26% off, priced at £184.99
Amazon has a number of deals on DualShock 4 bundles that come with a PS4 game
GAME is offering console bundles on regular PS4's:
Amazon is offering 12 Months of PlayStation Now for £34.99
UK PS4 Software Deals
Amazon is offering The Last of Us: Remastered, God of War and Horizon Zero Dawn Complete Edition alongside a choice of coloured DualShock 4 controller for £39.99. Multiple combinations are available.
Amazon is offering up to 25% off a variety of PS4 Games
Amazon has a number of discounts of games distributed by Koch Media
GAME is offering DOOM Eternal for £24.99.
GAME is also running a 2 for £30 sale on select LEGO games.
ShopTo is offering a number of PS4 games at a steep discount:
Amazon Prime Day 2020 UK PSVR Deals
UK PSVR Hardware Deals
No Deals Available Right Now.
UK PSVR Software Deals
ShopTo has discounted a number of PSVR games: