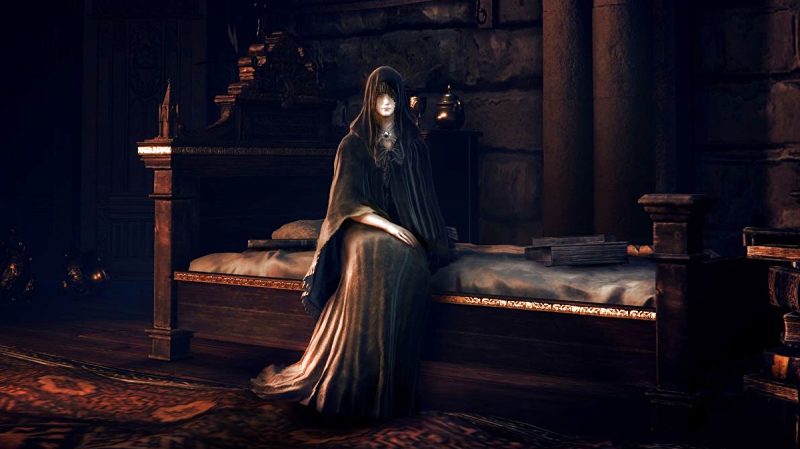 Only accessible through cheating, the Deathbed Smalls item is a pair of underwear that players have discovered in Elden Ring, and it looks like it was potentially planned to be in the game, before being cut.
Spotted by website VGC, Twitter user tfwPhoebe seems to have been the first to find the item. What makes it seem like it was cut from the game, is the fact that there are even some stats set for the item.
The item in question is also an article of clothing worn by Fia, an NPC you'll meet in the Roundtable Hold. She's one of the earlier NPC's players will meet, and if you hug her, she give you a cheeky 5% vigor debuff.
While this likely won't be the last piece of cut content found in Elden Ring, it still has a shot at taking the title of being the "oddest" piece of cut content, to say the least.
Source – [VGC]