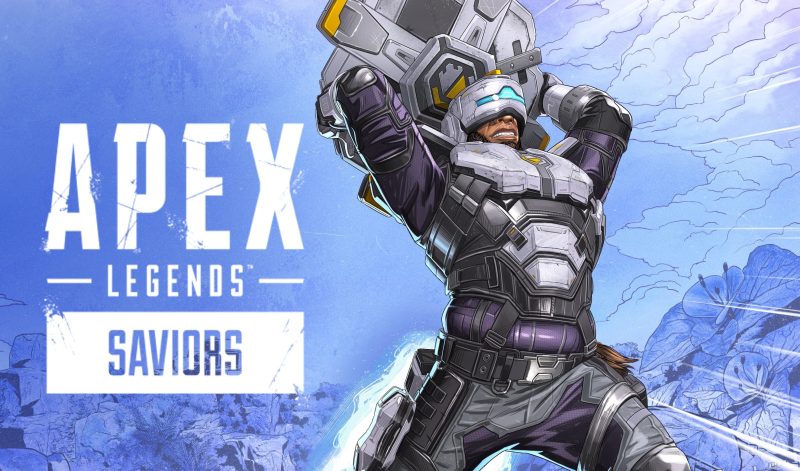 Apex Legends developer Respawn has released a trailer today which confirmed what many fans and players already figured, that Season 13's newest legend will be Newcastle, otherwise known as Jackson Williams – brother to the one and only, Bangalore.
The trailer also showed off a new area on Storm Point, called The Downed Beast, which looks like it'll have some Titanfall-looking defensive systems. Namely Spectres, protecting what looks to be a great spot for picking up good loot.
It also revealed the new season will be called Saviors, and the potential for legends to face off against some more dangerous fauna lurking around Storm Point, namely the giant monster that emerges from the water.
Respawn also confirmed that this new season will feature a "reworked" version of the ranked system, one that emphasizes team play significantly more.
Newcastle's abilities were all showed off in the cinematic trailer that debuted, and the rumours surrounding him seem to be true. He's a new defensive legend, and comes equipped with three forms of shielding.
Firstly, his passive appears to be his ability to drag downed teammates away from harm while utilizing a shield generated from his arm. Secondly, his tactical appears to be a throwable shield that can be dropped down in front of you and your team.
Thirdly, his ultimate is a barrage of strong shields that provide instant cover for your team with areas to return fire once you're ready.
This was just a cinematic trailer, though. More specific details about Newcastle, and potentially even more details about why Bangalore couldn't find him, despite her trying, this coming Thursday, April 28, 2022.
You can check out the trailer for yourself, here:
Source – [YouTube]