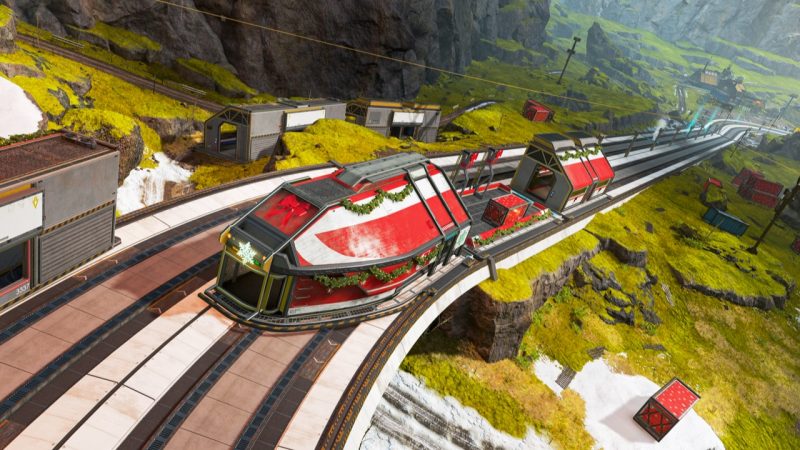 Apex Legends latest in game event, Raiders Collection ended today, but that doesn't mean everything about the event is over. Winter Express, the fan favourite game mode that players love to see return each year will be sticking around until December 28, 2021.
Respawn took to Twitter to remind players that Winter Express will still be here. Apex Legends doesn't often have limited timed modes like this, with Winter Express and Shadow Royale being two big favourite standouts amongst players.
So it's nice to see that Winter Express will be sticking around, at least for a little while. Arenas can be a good mix up from the traditional battle royale that Apex was founded on, but there isn't anything that shakes things up like Winter Express.
In other Apex Legends news, developer Respawn spoke about their experiments with servers and region locks in order to "guarantee competitive integrity" in Apex Legends.
Just beginning to get into Apex Legends? Check out our guides for everything you need to know about the current Season 11, and the new map Storm Point.
Source – [Twitter]