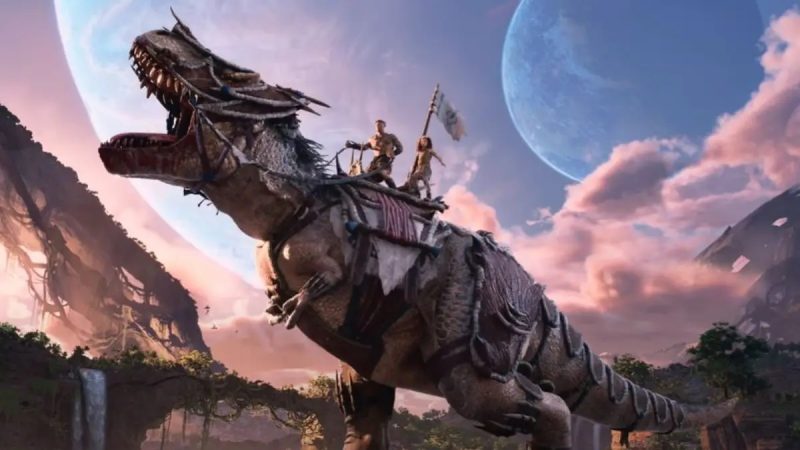 The remake for the original ARK which was announced as ARK: Survival Ascended has been delayed from its original launch date at the end of August to October 2023, though a specific date was not yet provided.
Developer Studio Wildcard announced the news from the games community forums, saying the decision came "after much deliberation" and due to the team finding it "challenging" to work with Unreal Engine 5.2.
It clarifies though that it doesn't regret developing the remake on UE5. It still calls the process "exciting" despite the challenges. "We're discovering new ways each day to push the technology to the next level;" it says.
With all the new possibilities unlocked with UE5 and developing the remake across multiple platforms, Studio Wildcard says "it's clear that we'll need a bit more time."
What's perhaps the most interesting part of this announcement though is that the game will actually be cheaper at launch than previously believed, because it'll launching with less content than had been promised.
It'll be going down from its original $59.99 price point to $44.99, and it'll even be discounted at launch for $39.99.
This decision comes after Studio Wildcard realized it would need to release Scorched Earth separately from The Island, with Ragnarok and Aberration and the rest of the maps to follow in Q1 2024.
So this October will only see the release of The Island map, with Scorched Earth planned for December.
This delay also means we won't be seeing any gameplay of Survival Ascended anytime soon, and unfortunately there's been no change on the fact that current owners of the first ARK will have no upgrade path, they'll simply have to buy Survival Ascended outright.
Source – [Studio Wildcard]