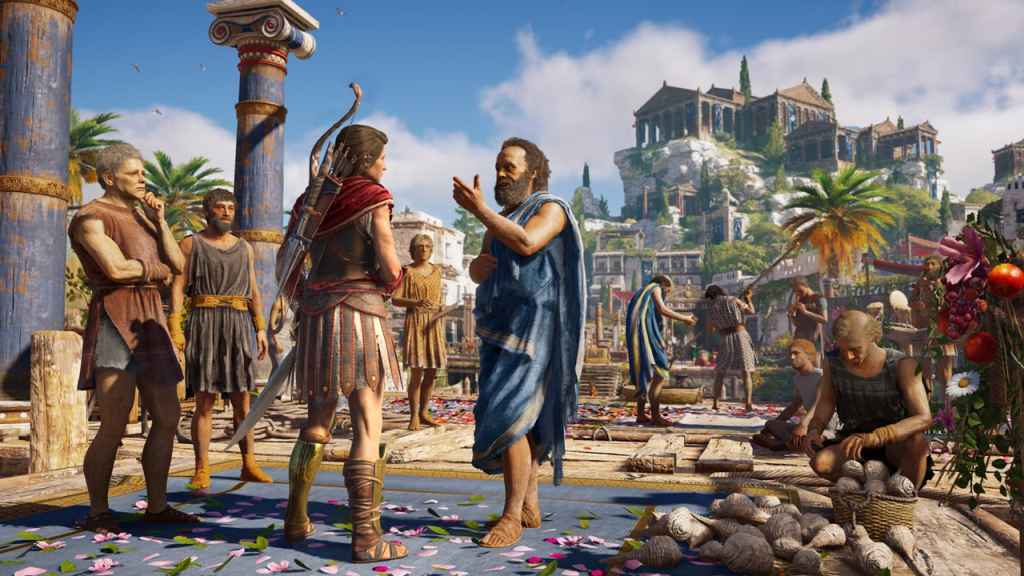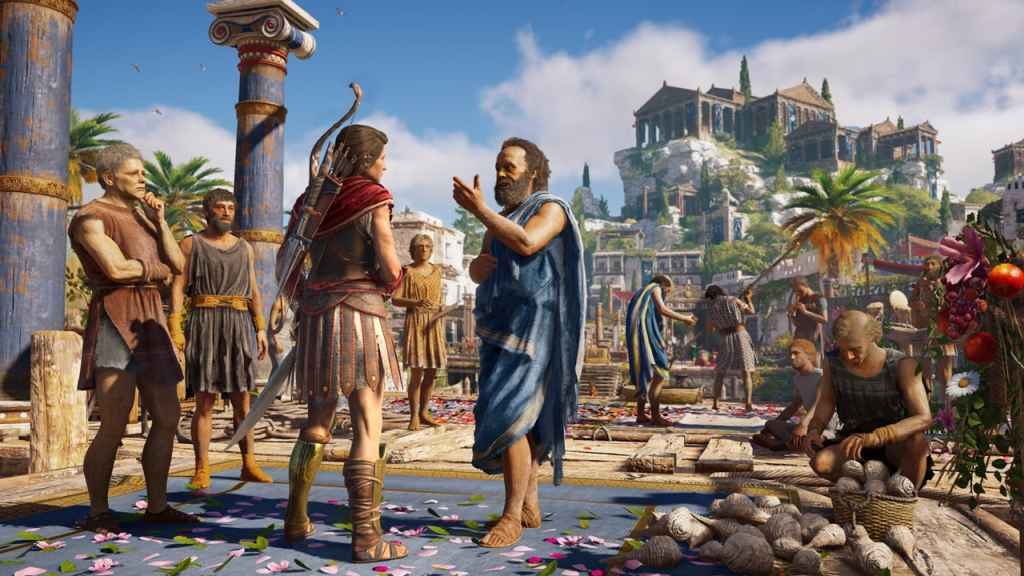 Ubisoft has outlined its plans for the Assassin's Creed Odyssey February update.
Alongside a number of new features and items, the forthcoming update brings with it both the sixth episode in the Lost Tales of Greece DLC expansion and new game plus mode; which was initially revealed a few week or so ago.
The Lost Tales of Greece Episode 6: A Brother's Seduction
Already available as a free update to anyone who owns the base game, A Brother's Seduction sees Kassandra/Alexios travel to Corinth, whereupon they become embroiled in some good old-fashioned family drama. Although, from the sounds of it, it's partly their fault.
To access the latest slice of free content, players have to have reached episode five of the main story.
https://youtu.be/0MUYmLi0j0U
New Game Plus
In keeping with comparable modes from elsewhere in the medium, new game plus in Assassin's creed Odyssey lets players carry over all previously acquired gear, abilities, and upgrades from one playthrough to the next.
More importantly, anyone who completed the game as Kassandra will be able to switch to Alexios (and vice versa) in their second run and still retain their hard-earned gear.
New game plus will appear as an option in the main menu once the player has completed a single playthrough of the main campaign.
Assassin's Creed Odyssey February Update – New Features and Items
Finally, Ubisoft has implemented a handful of changes as part of the February update, whilst also introducing a number of new items. We've listed the former in bullet form below for ease of use.
Level cap increased to 99
22 new fast travel points added (located primarily around the game world's many ports)
Two new tiers added to the Mercenary Ladder
10 new Frames added to photo mode
In terms of new content, meanwhile, the February update brings with it two additional gear sets: the Wild Boar and Deep Sea Hunter packs.
The former contains a new armour set, mount, legendary weapon, and a rather powerful lieutenant: Artemis, Goddess of the hunt. While the latter features its own armour set, mount, and legendary weapon, along with additional customisation options for the Adrestia in the form of a new ship design, shark-style figurehead, crew theme, and tethers.
Conspicuous by its absence from the February update, however, was Episode 3 of the Legacy of the First Blade premium expansion.
It seems probable this has something to do with the controversy surrounding the previous episode. If so, it's likely Ubisoft will issue a statement of some kind in the near future; perhaps with an ETA for the previously promised patch.
We'll keep you posted.