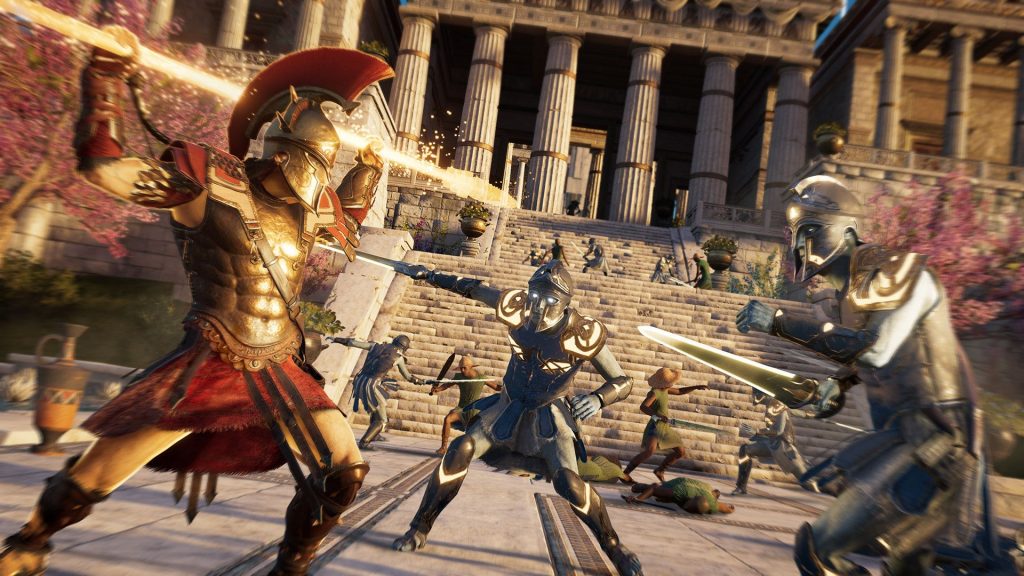 Ubisoft has lifted the wraps off a fresh look at Assassin's Creed Odyssey Judgment of Atlantis, the final slice of major DLC for the critically acclaimed Greek throat-slitting simulator. The episode will close out the Fate of Atlantis narrative for Odyssey, which followed on from the previous Legacy of the First Blade expansion for the game's Season Pass.
Check out the gameplay footage below. Judgment of Atlantis will be released tomorrow.
Assassin's Creed Odyssey Judgment Of Atlantis Gameplay
Fate of Atlantis embraced more of the fantastical side of the Assassin's Creed lore, with gamers delving deeper into Greek mythology, with this third chapter giving you the power to rule over the legendary city itself.
The third episode of The Fate of Atlantis story arc gives players the power to rule over the mythical lost city and judge its First Civilization inhabitants. Check out the new abilities you'll have access to in action, find out what new weapons you'll be able to craft, and discover what mysteries you will uncover in this gameplay preview of the latest DLC for Assassin's Creed Odyssey
Ubisoft delivered a robust post-launch roadmap for Assassin's Creed Odyssey. Outside of the Hidden Blade and Atlantis stories, the company also released a fully remastered version of Assassin's Creed III and Assassin's Creed III: Liberation, plus a host of free content including the episodic Lost Tales of Greece missions.
Assassin's Creed Odyssey was released on PlayStation 4, PC, and Xbox One back in October, and expanded on the open-world setting of its predecessor, Assassin's Creed Origins. The game features a sprawling map to explore as players control either Alexios or Kassandra, mercenary siblings who become embroiled in a deadly war with a mysterious organisation known as the Cult of Kosmos.
Read our review of Assassin's Creed Odyssey here. The franchise is taking a year off, so don't expect a new game to drop until around autumn 2020, which is typically the window that Ubisoft choses to release its newest Assassin's Creed.