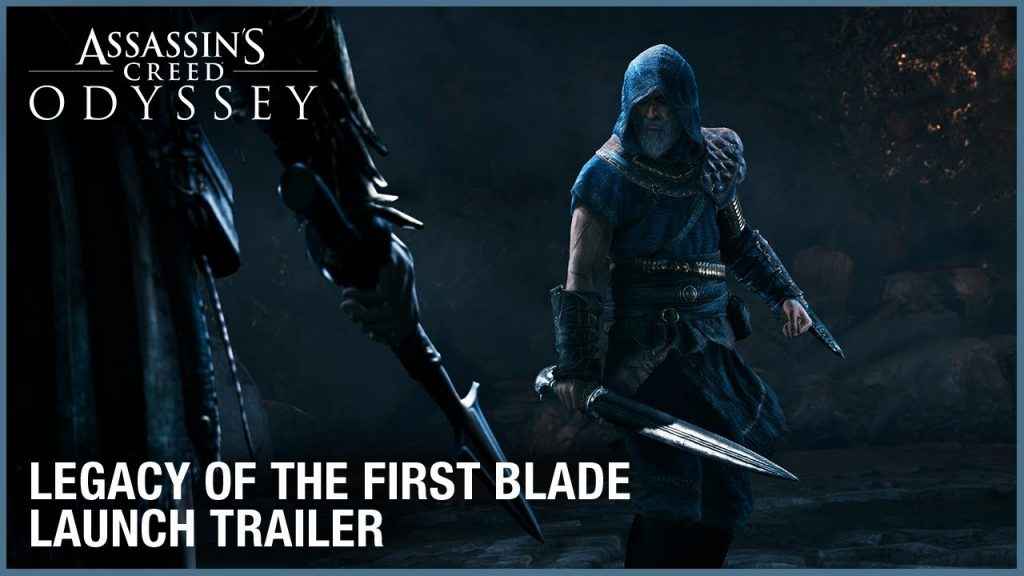 Titled "Hunted", Assassin's Creed Odyssey Legacy of the First Blade part 1 is schedule to release in just under a weeks' time on the 4th December, Ubisoft has confirmed.
Legacy of the First Blade being the first of the game's two Premium DLC expansions (separate from the completely free Lost Tales of Greece). Each of which is broken up into three individual chapters.
What We Know About Hunted, Assassin's Creed Odyssey Legacy of the First Blade Part 1
If the title of the overall expansion itself hadn't already let the cat out of the bag, Legacy of the First Blade brings Kassandra/Alexios into contact with Darius; the first man to wield the iconic hidden blade and the assassin who successfully murdered the Persian King Xerxes. In the game, obviously. I think Gerard Butler had something to do with it in real-life.
As such, Hunted "delves into the earliest beginnings of the Assassin Brotherhood", whilst also giving players plenty of new abilities and gear to collect.
For a closer look, check out the announcement trailer embedded below.
Remaining Chapters
After Hunter, the Legacy of the First Blade storyline will continue with Chapter 2, Shadow Heritage in early 2019. Concluding a little while later in the year with Bloodline.
This is then followed by a second trilogy of DLC expansions, known collectively as The Fate of Atlantis. An intriguing-sounding story that dives into the heart of Greek mythology, sending players on a quest to save the famous sunken city.
The Fate of Atlantis also releases in 2019. However, individual chapter titles have yet to be provided.
Both expansions can be accessed via the Assassin's Creed Odyssey Season Pass, which currently costs £32.99 in the UK; that's $39.99 in the US. And, as Ubisoft was quick to remind us, also includes remastered versions of both Assassin's Creed III and Liberation.