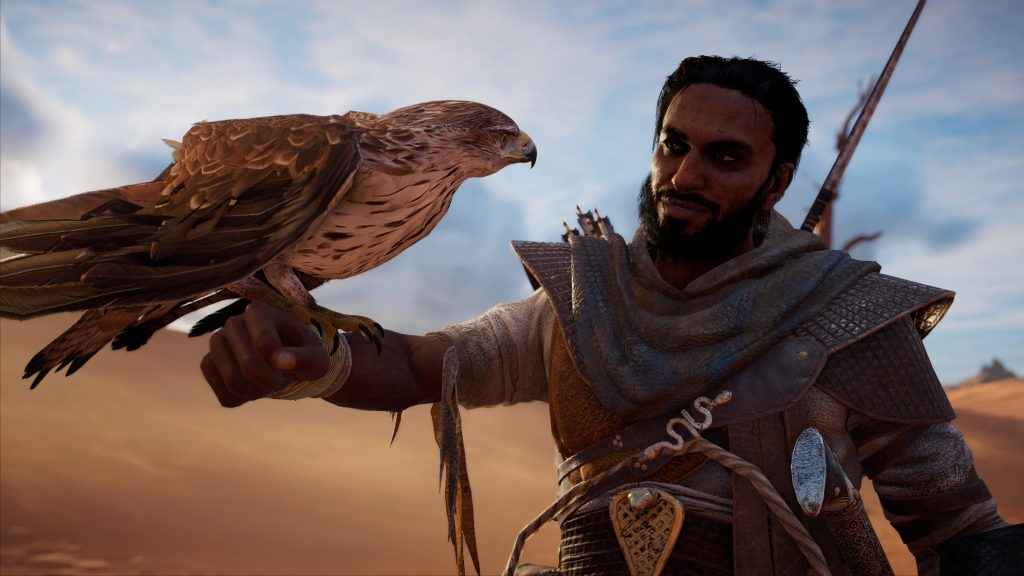 The Assassin's Creed Origins Discovery Tour mode is set to launch on PS4 and Xbox on February 20. Today, Ubisoft has provided a detailed look at the new game made, which is looking incredible.
Discovery mode allows players can explore the diverse landscapes of ancient Egypt and learn about the history from audio guided tours.
"In this dedicated mode, players can free roam the entire interactive 3D recreation of Ancient Egypt in Assassin's Creed Origins, free of combat, storyline or time constraints. From Alexandria to Memphis, the Nile Delta to the Great Sand Sea, the Giza plateau to the Faiyum Oasis, players can immerse themselves like never before in the rich history of Ancient Egypt. Discovery Tour will offer dozens of guided tours curated by historians and Egyptologists, each with a focus on a different aspect of Ptolemaic Egypt, such as the Great Pyramids, mummification or the life of Cleopatra."
Assassin's Creed Origins Discovery Tour is a free update for Assassin's Creed Origins. For the latest on Assassin's Creed Origins, take a look at our review.
Assassin's Creed Origins released on October 27 for the PS4, Xbox One and PC. Alongside the Hidden Ones DLC which launched in December, players can expect more DLC packs to launch in 2018.