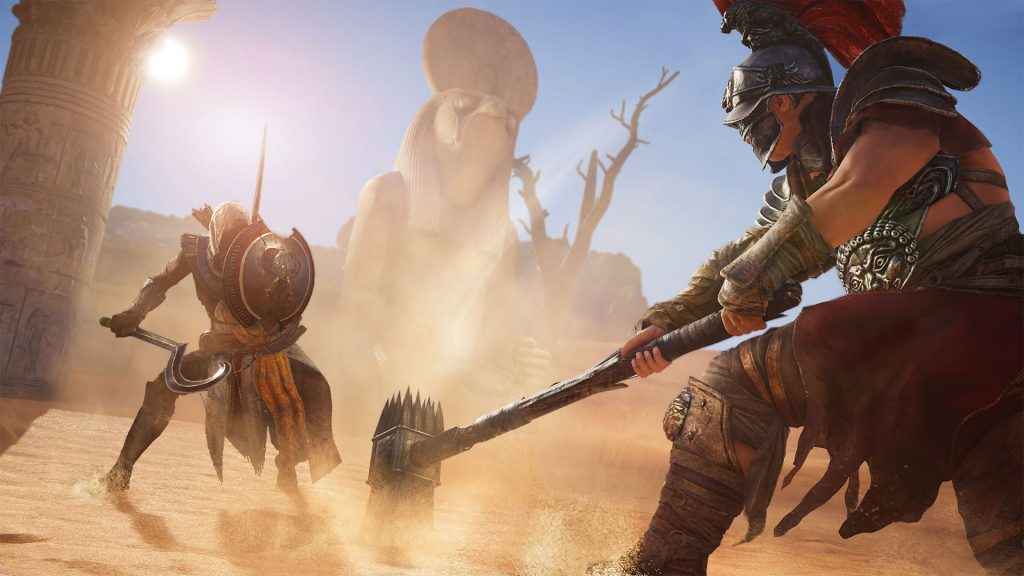 An Assassin's Creed Origins New Game Plus mode will be arriving in a future update, following demand from its player base.
In a Q&A session responding to player feedback, Ubisoft recently approached the subject of adding the new feature in a future title update, and said they were looking the New Game+ Option.
Now, Ubisoft have confirmed confirmed the new feature, which will allow players to start the story over again with all their powers and weapons in place. Whether enemies will be tweaked as such to compensate for your powers is unknown, but the developer will providing more details about New Game Plus, alongside a release date very soon.
What is New Game Plus?
New Game Plus is a feature that can allow players to unlock alternative endings, or contains areas of a game that can only be accessed once the game has been completed. Other games have used the New Game Plus feature to offer additional difficultly levels.  Current PS4 games with New Game Plus include BloodBorne, The Witcher 3, Persona 5 and many more.
Since launching last year, Assassin's Creed Origins has received multiple updates, including a story-driven expansion called The Hidden Ones. A second DLC pack, The Curse of the Pharaohs is due to launch in March 2018 for Ubisoft's open world game.
Free content has included The Trials of the Gods, featuring boss battles against Egyptian Gods. Horde mode also allows you to fight against waves of Gladiators.
A new educational mode is also to be added soon letting players wonder around Egypt without getting caught up in combat to learn more about these Ancient times.
Source: Pushsquare, Assassin's Creed blog