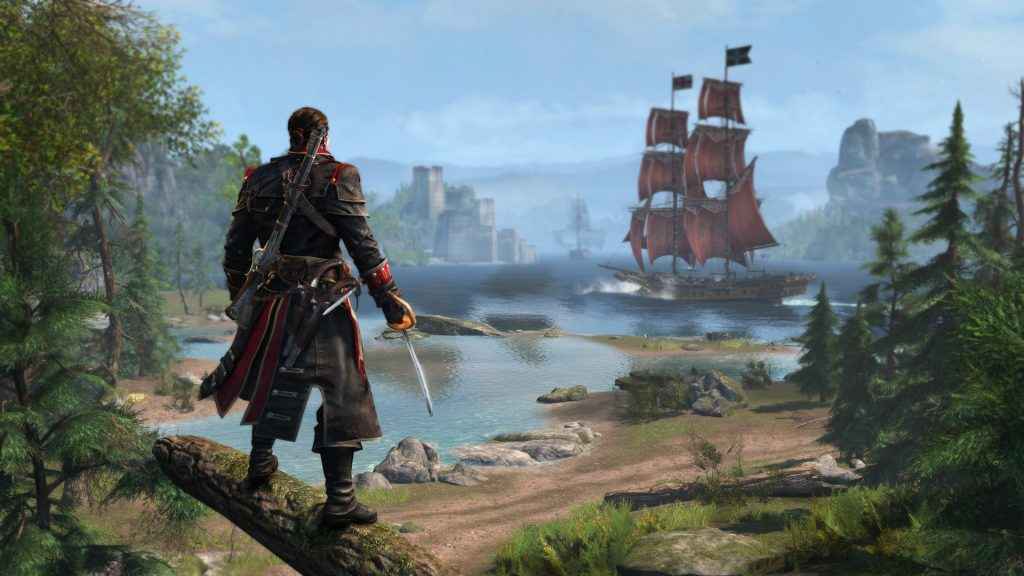 The Assassin's Creed Rogue Remastered release date has been confirmed for March 20, 2018 by Ubisoft.
Available for PS4 and Xbox One it will include the original game in 1080p with improved resolutions, visual effects and rendering.
In the Assassin's Creed Rogue Remastered Edition, you'll get all the downloadable content, which includes the two extra missions: (The Armor of Sir Gunn Quest and The Siege of Fort de Sable.
In addition, you can look forward to the Master Templar and Explorer packs which extra weapons and outfits, including Bayek's legacy outfit.
Assassin's Creed Rogue was a sequel to Assassin's Creed IV: Black Flag and a prequel to Assassin's Creed III. It's events led up to the next game in the series, Assassin's Creed Unity.
Set during the Seven Years' War in the mid-18th century, the game features a mix of familiar Assassin's gameplay with naval, ship-based exploration.
Check out the trailer.
Reception was fairly mixed, with reviews scores coming in anywhere between 5.5/10 to 8.5/10.
In our Assassin's Creed Rogue review, we described it as a "solid if slightly uninspired entry in a long-running franchise that will appeal mostly to hardcore fans."
We presume Assassin's Creed Rogue HD will receive a makeover but for the moment Ubisoft has yet to even confirm its existence.
Are you looking forward to an Assassin's Creed Rogue Remastered? Let us know in the comments below.