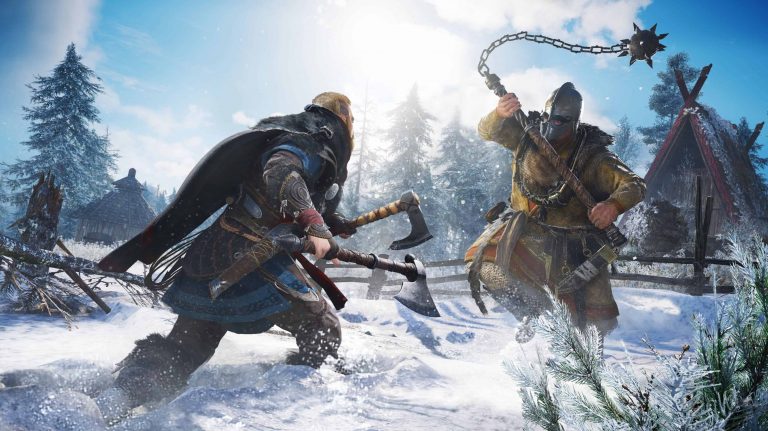 Get ready to blast out 'Invaders' by Iron Maiden, as Viking romp Assassin's Creed Valhalla has officially gone gold, Ubisoft has announced this afternoon. All you need to know is that this means the game is finished and will meet its intended release date this November.
Assassin's Creed Valhalla Goes Gold!
Writing on the official Assassin's Creed Twitter account, Ubisoft commented:
We're extremely proud to share that Assassin's Creed Valhalla has gone gold! On behalf of everyone working on the game, we can't wait to see how your own Viking saga unfolds. Available from 10th November on current and next-gen consoles.
Assassin's Creed Valhalla is due for release on PS5, PS4, PC, Xbox Series X/S and Xbox One on November 10. The game takes place during 873 AD and sees players controlling Eivor, a Viking warrior who settles in England and gets tangled up in the war between the Assassin Brotherhood and the Templars.
[Source – Assassin's Creed on Twitter]