With the release of Attack on Titan 2 around the corner, Koei Tecmo have provided details on some of the new features we can expect to see in the sequel when it releases in early next year.
At the top of the bill of new features are the new Buddy Actions which allow players to coordinate support actions from different team members to take down the Titans. This will include rescue and recovery options, such as healing or reviving downed soldiers, while other actions also include a focused attack on a particular part of a Titans body.
A new ability which can be used as part of the Buddy System is the Titan Transformation, which we assume allows the team member with the necessary power to be able to change into a Titan themselves.
New features announced for Attack on Titan 2
If that wasn't enough, so long as they remain undetected, the Scouts can use stealth to deal extra damage and throw flash grenades to stun the Titans and leave them open to devastating attacks.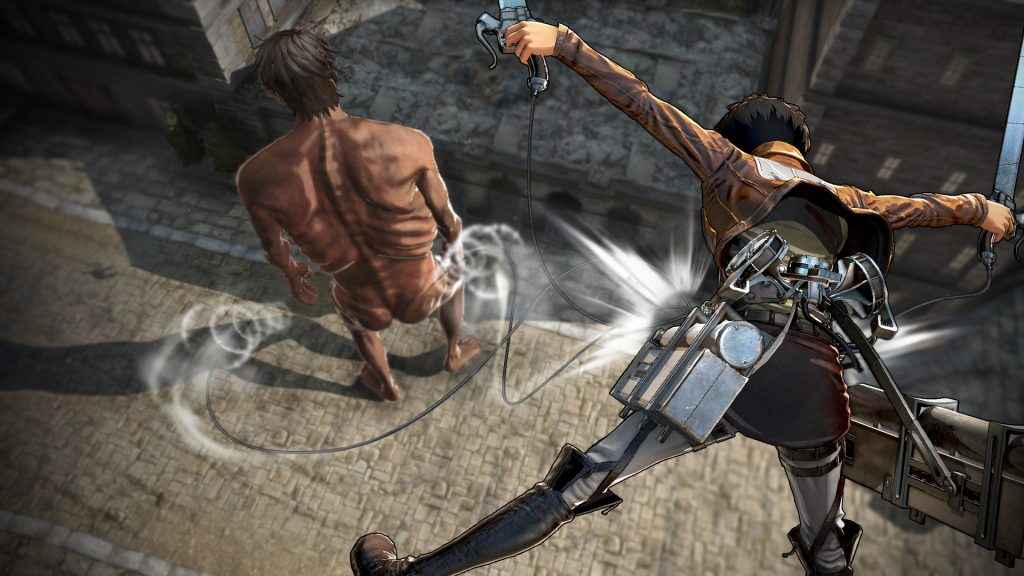 Should the Titans make their way to a Scout base, players can use these structures to replenish their health and supplies, while an array of turrets, gun emplacements and artillery will rain huge amounts of damage down on any approaching enemies.
Due for release in March 2018, Attack on Titan 2 not only brings a plethora of new features to the table, but its campaign also encompasses the entirety of the storyline seen in the second season of the Attack on Titan anime, too.
Additionally, if you missed it the first time round, you can catch our review of the first game, Attack on Titan: Wings of Freedom.
You can see the new features that Attack on Titan 2 will bring via the trailer below: