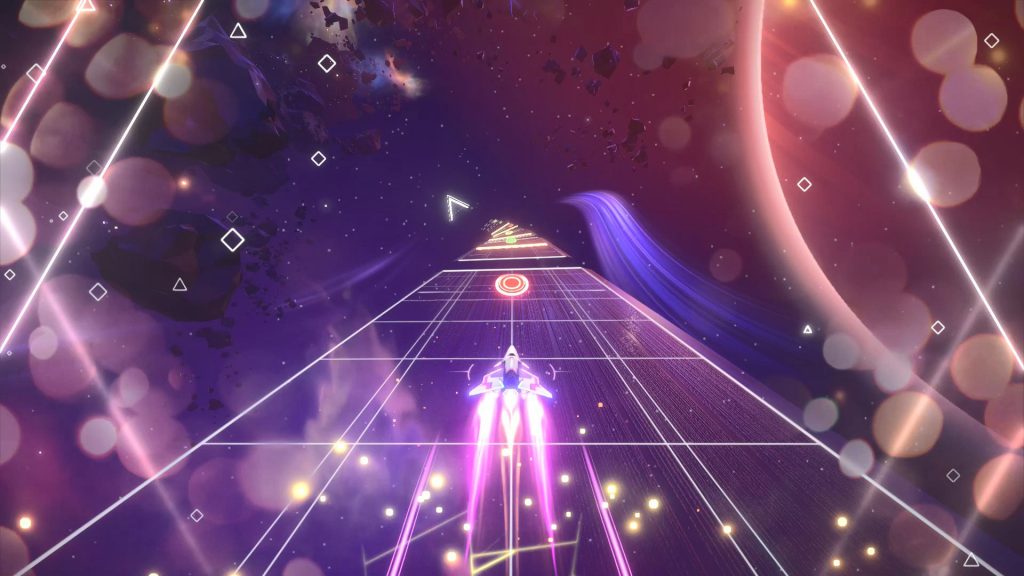 Hello There Games and Wired Productions have announced AVICII: Invector. A rhythm game featuring a large library of songs from the late EDM artist.
AVICII Invector will feature 25 hit songs from the artist, including Wake Me Up, The Nights, and Levels. On top of 25 tracks, there are three levels of difficulty for each of them, ranging from easy to hard. The game will also feature 4-player split-screen co-op, as well as solo play.
Believe it or not, but AVICII: Invector actually launched back in December 2017 under the name Invector. However, this new version will feature a brand new world and some new tracks, along with an updated UI and visual style. We have confirmed with Wired Productions that if you already own the game, the new content will be available for free upon release.
Portions of the game's royalties will go towards the Tim Bergling Foundation, which was set up after the artist's death in 2018.
I thoroughly enjoyed my time with it when it released in 2017 and I still return to it every few weeks or so. If you haven't given the game a chance yet, you can pick it up now on the PlayStation Store or wait for the release of AVICII: Invector this Winter.
You can watch the reveal trailer for the game below:
A press release gave a bit more information on the motivation behind the release of AVICII: Invector:
AVICII Invector celebrates Avicii's life and music by immersing players inside the pulsing rhythms, evocative lyrics, and beautiful melodies he created," said Leo Zullo, Managing Director of Wired Productions. "He was an amazing talent, and as an advocate for mental health, I hope and believe this project will bring Tim Bergling's wonderful spirit to a world that can benefit from it."
AVICII: Invector will release this Winter for PS4, Xbox One, PC, and Nintendo Switch.