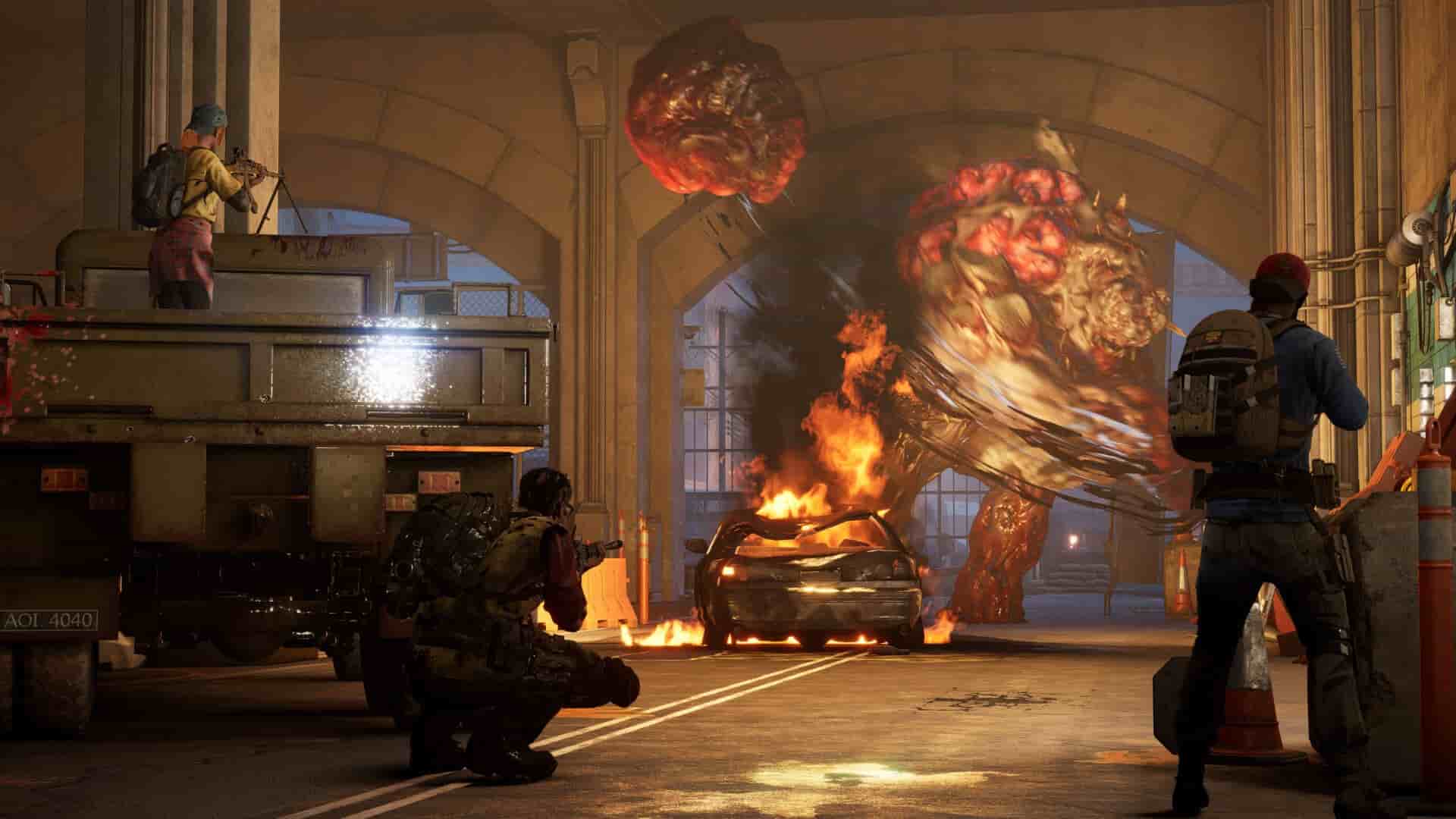 Turtle Rock Studios and WB Games unearthed a bunch of key details on the upcoming Back 4 Blood PvP Swarm Mode during a dedicated livestream this evening.
Swarm Mode sees the Cleaners and Ridden facing off against each other in a best of three match, with four players on each team. The objective of the Cleaners is to scavenge for supplies, find a good spot to mount their defence, and then mow down the Ridden. As for the zombie-like foes themselves, their task is simple: kill all the Cleaners.
If you're playing as the Ridden – and players will swap sides after each round – you'll have access to nine playable creatures: Reeker, Retch, Exploder, Stinger, Hocker, Stalker, Tallboy, Crusher, and Bruiser.
Each one has their own set of unique abilities, and they can be upgraded by collecting points as you battle against the Cleaners. This allows you to increase their powers via Mutations to buff your existing abilities and attacks.
https://www.youtube.com/watch?v=_XjU21ZKAQ0&ab_channel=Back4Blood
Meanwhile, the Cleaners have access to a wide arsenal of weapons, including handguns, shotguns, LMGs, sniper rifles, and more. Furthermore, they can all be customised and upgraded, with attachments such as scopes, stocks, sights and silencers found throughout the map.
Back 4 Blood is scheduled for release on October 12, 2021 for PS5, PS4, PC, Xbox Series X/S and Xbox One. Players will get a taste of the Left 4 Dead spiritual successor later this summer, though, when an Open Beta will launch on August 5, 2021 for preorder costume sand August 12 for everyone else.
Back 4 Blood is the brainchild behind the creators of Left 4 Dead and takes the form of a first-person cooperative shooter. With the extinction of humanity dangerous close thanks to the outbreak of zombie-like creatures known as the Ridden, it's up to a group of survivors — that's you and your mates, in case you didn't know — to vanquish the Ridden and reclaim the world.
Related Content – Sony PS5 Complete Guide – A Total Resource On PlayStation 5