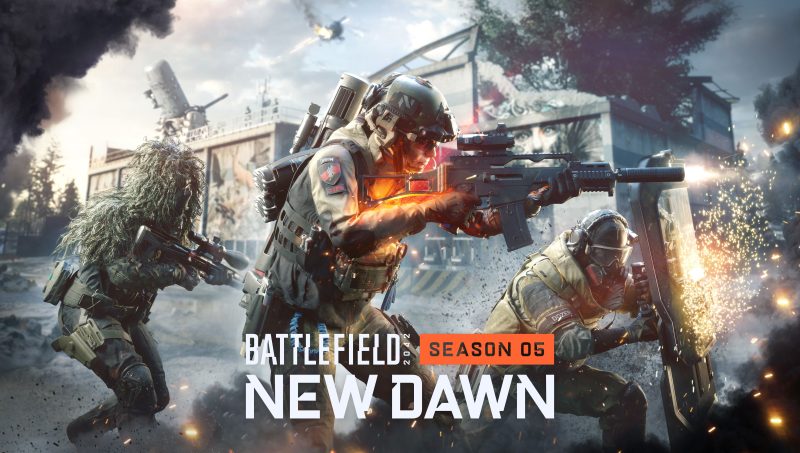 Battlefield 2042 might not have had the start players or DICE were hoping for, but in the 18 months since it launched, it has undergone massive changes which have now made it one of the best Battlefield experiences to date.
Its upcoming Season 5: New Dawn continues those changes, with a new map titled Reclaimed joining the rotation, a whole new squad management system, new weapons, gadgets, and quality of life updates for vehicle loadouts, vault weapons, and a reworking of the map, Hourglass, set to arrive later in the season.
Barring the reworking to make the Hourglass map smaller, with a new route and updated sightlines and cover, everything else will arrive when Season 5: New Dawn goes live on June 7, 2023.
The new Reclaimed map is set in an old industrial facility that is starting to look like something out of The Last Of Us in that nature is once again taking over.
You'll battle through the crash site of a derailed train which suits well for vehicle combat, towards an old turbine warehouse for more close-quarters action.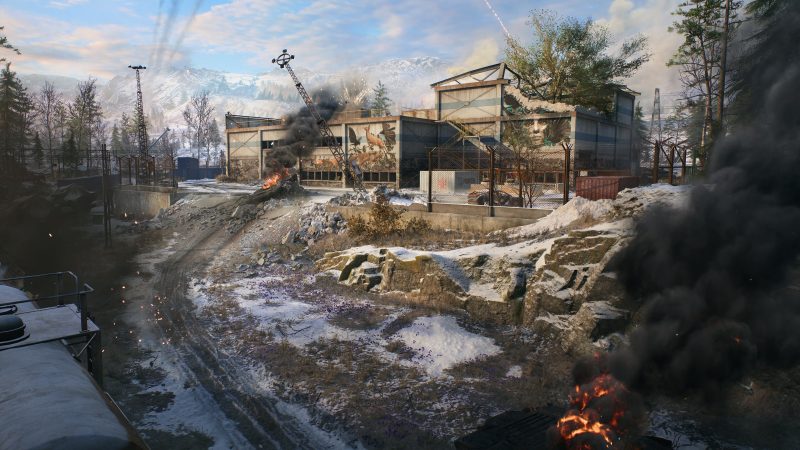 Pushing further into Reclaimed will lead into a Bunker dug into the side of a mountain, another indoor, close-quarters area. Rounding out with another outdoor area is a POI called The Silos, which also adds some verticality to the map.
While a new map, gadgets and weapons are always exciting, one of the biggest changes coming with Season 5 is the Squad Management system, which will will allow players to join specific squads, create new ones, and issue commands through a new UI system.
It's once more a return to form for Battlefield 2042, which has continuously been able to find a balance between the new experience DICE originally pitched the game to be, and the classic Battlefield that fans love.
Players will also now be able to enjoy parity between vault weapons and Battlefield 2042 weapons, meaning you'll be able to use Battlefield 2042 attachments and skins with classic weapons from the Battlefield's gone before.
Speaking of weapons, Season 5 adds three new weapons to 2042's roster. The XCE Bar, a high-precision bolt action rifle that lets you swap out stopping power attachments for close or long-range combat on the fly.
Next is the GEW-46, a burst fire fan-favourite from Battlefield 4, perfect for medium-range encounters. Lastly the BFP.50 pistol, a hand cannon that packs quite the punch and then some, the kind of weapon where landing a headshot with it just has an added 'umph' that's not there with every weapon.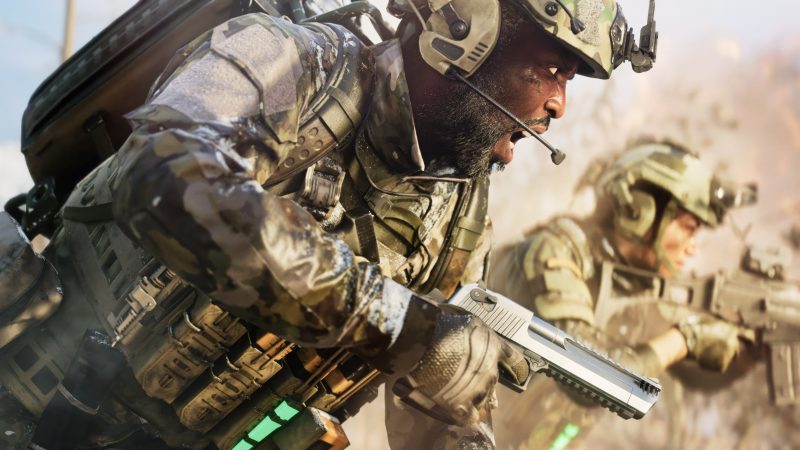 Season 5 also adds three new gadgets, a mini grenade that players can throw faster and farther than regular grenades, an anti-tank grenade that'll explode on impact against vehicles and a spring grenade which will bounce into the air before it detonates.
Of course there's also plenty of new content coming to Season 5's battle pass, with epic skins and XP boosters for players to earn from levels 0-100.
It's incredible to see the work that DICE has put in to make Battlefield 2042 the game it is today. While it's still on some level disappointing that these kinds of redemption arcs are what we have to hope for, it is still nice to see them work out.
That's not to say DICE and Ripple Effect's work is finished, but that its good to see things going in the right path.
Source – [DICE]